Commercial Insurance Solutions for Today's Business Challenges
When starting a business or managing a growing one, one of the most confusing issues a business owner faces is the annual business insurance process. What type of Business Insurance coverage do I need to get started? What liability limits should I carry? How should I insure my properties and which coverage can I safely reject?
All these questions arise as today's business owners encounter new hazards and an increasingly litigious public. Business Commercial Insurance helps you manage the risks that arise as you develop and grow your business.
Here are just some of the problems that today's business owners encounter.
Injury or property damage to others
Professional errors or omissions
Theft, robbery and embezzlement
Lawsuits, including copyright infringement, employment claims, or other allegations of negligence
Worker injury
Commercial auto liability
Cyber risk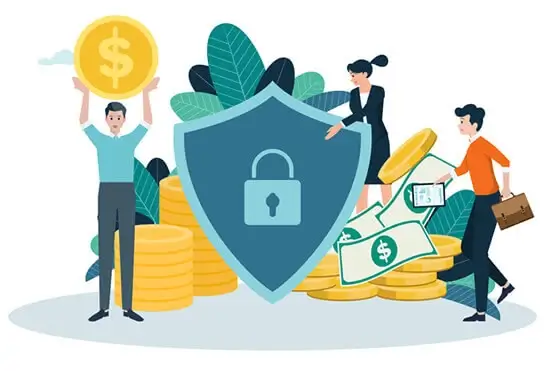 Commercial insurance can provide you with essential coverage to protect your business and your assets in the event of a claim or lawsuit. Finding the right coverage will help you reduce the possibility of losses. It is vital that you choose the right insurance carrier, one that offers programs designed to manage your risks more effectively. The right insurer will help ensure that your claims are handled promptly and accurately.
A well-designed commercial insurance package offers you peace of mind, so that you can focus on managing your business and improving your bottom line.
Choosing the Best Business Commercial Insurance Options
While one business may operate very much like another, no two business owners manage the same risks identically. Each business sector encounters highly specific threats and differing amounts of assets at risk. In today's legal environment, you face risks that are specific to the type of business that you operate. A one-size fits all commercial policy may leave you confronting a loss with limited or no coverage.
To protect your business's property, income stream and your assets, you'll need at least three types of coverage, listed below.
Commercial property insurance – Protects your building and business personal property
General liability insurance – Protects you against the risk that you or your employees might injure someone or damage another's property
Business income insurance – Protects you against an interruption to your income stream due to a covered loss
While many business owners choose one Commercial Insurance policy to protect against all three types of losses, others choose a customized approach. We offer many insurance product choices and multiple quotes through one, single-entry process. Your online agent can help you determine how to best protect your assets in the event of any number of common loss scenarios. While we're "online," we're never more than a phone call or email away.
The Critical Need for the Right Business Commercial Insurance Policy
Today's business owners need Business Commercial Insurance for many reasons, including obtaining collateralized loans, defense against liability or property damage losses and protection against lost income or other catastrophic events. Here are some of the loss exposures today's business owners face and the coverage that provides peace of mind.
From hair salons to engineering firms, professional practices involve special risks that your general liability policy won't cover. Professional errors and omissions can occur in a variety of ways, so professional practices require specialized coverage. We can help you choose the appropriate coverage for your unique business exposures, better managing your professional liability exposures.
Employment practices liability coverage can protect you against a variety of employment-related claims, including sexual harassment and discrimination. No matter the size of your business, you can be the target of wage-and-hour claims, wrongful termination and other employment actions. These are expensive to defend. Employment practices insurance can help protect your business against employment-related charges, including Equal Employment Opportunity Commission complaints.
Business insurance evolves to meet society's changing risks. With emerging threats facing business owners, other business insurance coverage can help prepare you for a variety of losses. Here are a few specialized coverages your business may require.
This important coverage helps respond to a variety of cyber incidents such asprivacy breach, deceptive email, ransomware attackor a sophisticated wire fund transfer fraud. Response costs and liabilities arising from one cyber incident can be over a million dollars. One estimate for worldwide cyber-attack costs in 2018 was $45 billion. Don't think because you have a small business that you are safe from cyber-attack,the numbers are on the rise for businesses ofall sizes.Let our business insurance specialists help you tailor the right policy for your company's unique network and data protection requirements.
No matter how well you manage your employment practices or how carefully you choose your employees or locate your business, the risk of an active assailant attack now threatens many businesses both large and small. Instead of relying solely on general liability coverage in the event of an attack, many business owners turn to active assailant coverage for added protection. Active assailant coverage offers comprehensive and surprisingly affordable coverage to protect against the unique risks of an attack.