Understanding Manufacturers Insurance
The manufacturing industry spans far and wide for a variety of products. Manufacturing processes differ depending on the end product and its usage; consequently, the risks and insurance needs vary. For instance, the insurance requirements of a textile mill and a coffee bean roasting company will differ drastically. The textile mill demands the usage of large manufacturing equipment and machines and complex processes while a coffee bean roasting company has large ovens but the process is fairly simple. Another difference is that with textiles, their use is for the outside of a human body while the end coffee product is consumed internally. Which do you think has a higher level of risk? Each manufacturer faces its own set of challenges. It is important to take into account the processes and materials involved as well as the end product before purchasing insurance policies.
Relevance and requirements are the two aspects any manufacturer must focus on before opting for a set of policies. Our experienced insurance agents will be available for any advice or queries.
Apart from several policies that you could add to your Manufacturing Business Insurance, the following are the most important policies you should consider:
Product Liability Insurance
Excess Liability Insurance
Workers' Compensation Insurance
Stock Output Policy
Commercial Property Insurance
Business Interruption Insurance
Equipment Breakdown Insurance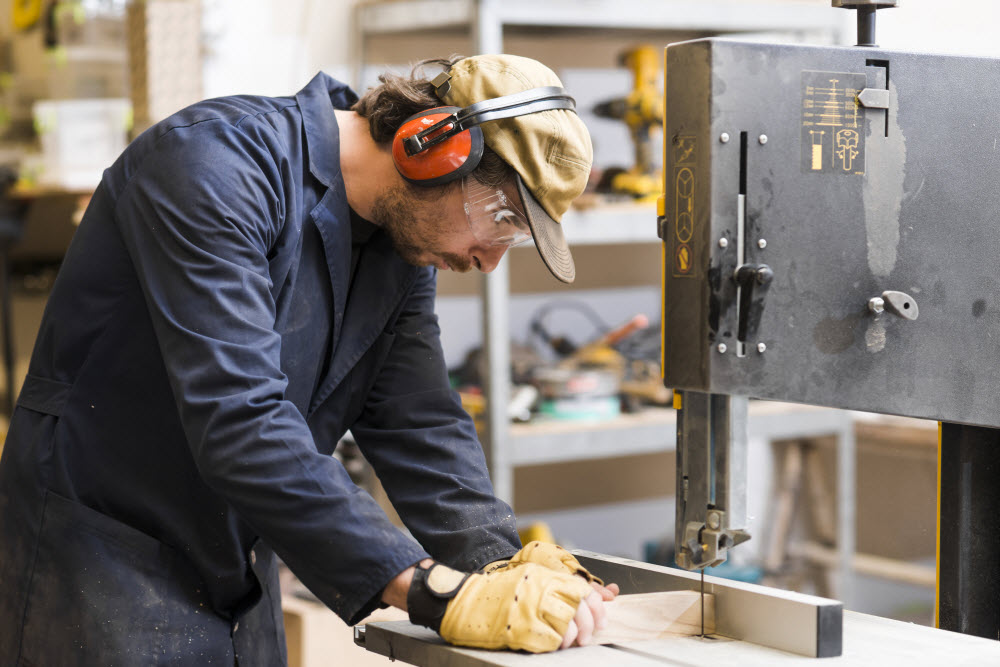 Possible Risks
Analyzing a situation and following through its repercussions will help you understand the usage and importance of certain policies.
Suppose a cylinder explodes within your manufacturing equipment, it will consequently have several deterring effects that gravely impact your business. Let us study the repercussions.
The workers on the premises suffer from severe burns on the body. You will be held responsible for their medical bills and percentage of lost income. Your Workers' Compensation Insurance will cover the same for you (if you have not exempted yourself). It includes limited funeral expense and death benefit to families in the case of a fatality. In the event that there was negligence in the maintenance of the equipment which caused the incident, the employer's liability portion would defend your business from family lawsuits and judgments.

The ensuing property damage to your building contents and other manufacturing equipment resulting from the mechanical malfunction would be covered under an Equipment Breakdown policy, assuming there was no negligence on your part.

The client present on the site also incurs bodily injury as a result of the incident. He sues you for bodily injury and claims medical bills for the injuries. Your General Liability Insurance will cover these and also property damage of third-parties.

The incident compels you to shut your business down for the time being. You now need to relocate to a new space and or wait until repairs are made. Your Business Interruption Insurance will respond to the loss of revenue caused by the shutdown and if extra expense coverage was included, would assist with the cost to relocate if necessary.
Recommended Policies
Package Policy
A Package Policy encompasses general liability (including Product Liability), property insurance, business income& extra expense and by endorsement add a multitude of other lines of coverage. Crime, Inland Marine (Transit), Equipment Breakdown insurance can all be added to a package policy. This policy with the proper coverage included will cover bodily injury, and property damage liability, damage to your property and equipment, lost income, theft from employees, damage to your product during shipment, and many more types of loss. The customizable nature of this policy protects you against the types of claims that are most relevant.
Workers' Compensation Insurance
Workers' Compensation is mandated in most states. State laws make the employer liable for injury to employees while on the job. Most employers are unable to fulfill that responsibility on their own so they purchase a worker's compensation policy. By purchasing this policy, the employer transfers the responsibility to pay lost wages, medical expenses, or death benefits to the insurance company. Since manufacturers may have a higher rate of injury, it is important to secure workers compensation to assure employee wellbeing and comply with state law.
Product Liability Insurance
Product Liability insurance is typically included within the general liability policy. Whether you manufacture automobiles or are a food processor, you may be sued as a result of customer injury or sickness caused by your product. If your customer's vehicle has a major malfunction causing a serious accident with loss of life involved, your company will be sued. If your food product is contaminated causing illness to many consumers, your company will be sued. Also, your business will have to bear the costs of a product recall. Product Liability Insurance is designed to bear the cost of product recall and defend your business against bodily injury, property damage and wrongful death lawsuits.
Inland Marine Insurance
Inland marine is a general insurance term which encompasses many different specific types of insurance. For instance, Transit Insurance is a type of Inland Marine coverage. This insurance covers your finished product while being shipped from your location to the destination for a specific set of perils. Any manufacturing business can benefit from this policy as all types of product can suffer loss from point A to B. Overseas shipments, often the most economical way to distribute product can easily suffer loss from a ship sinking, a fire onboard or piracy.
Another type of Inland Marine coverage applicable to manufacturers is a Manufacturers Output Policy often called a MOP or more recently a Commercial Output Policy (COP) since it favors more than just manufacturing risks but also industrial and processing sectors. This type of policy combines the above-mentioned transit coverage with property insurance on one policy that is rated using a unique system that often is priced much more competitively than a standard business property policy, providing coverage on your product during the manufacturing or processing phase and while in transit.

Comprehensive Costs
No two businesses are the same. The risks your business faces and insurance policies that cover those exposures depend on your processes and products. We present a host of insurance policies that protect your business in different ways. Our agents will brief you about the best-suited policies after reviewing your operational factors such as your product, processes, revenue, payroll, claim history, location, assets, and distribution area. Products distributed outside of the US and its territories need worldwide coverage for suits brought outside the US.
Eligible Businesses
Every and any business that involves creating products from scratch benefits from this insurance policy.
Few examples of the businesses that fall within the sector are as follows:
Furniture Manufacturers
Iron, Steel, Aluminum Industries
Food Processing& Manufacturing
Personal Care & Toiletry Product Manufacturers
Apparel Manufacturers
Plastic & Rubber Manufacturers
Automakers
Chemical Product Manufacturers

Mills

Anything that we use is manufactured
We are a Trusted Service Provider