What Is Apartment Building Owners Insurance?
Apartment owners can be classified as business owners who manage and ensure the smooth functioning of the property rental operations of their building or complex. You are responsible for providing a safe environment for your tenants both while in the apartment and the surrounding area.
Apartment Building Owners Insurance is a customizable program of the following coverage:
General Liability
Property Insurance
Loss of Rents & Extra Expense
Umbrella Insurance
Workers Compensation
Employee Dishonesty Coverage
The BOP policy includes basic coverage for property, income loss, and general liability but can also include other coverage such as Crime, Employee Dishonesty, Advertising & Personal Injury Liability, and Inland Marine.
Probable Risks in Answering Service Business
Apartment building owners will need landlord insurance not only from unforeseen events such as wildfire or hurricane catastrophic damage and the ensuing loss of revenue but also for third party liability claims such slip and falls in common areas. Our agent will examine your operations and building characteristics to determine the risks and recommend the suitable apartment building insurance policies specific to your situation.
Catastrophic Damage to Property
Injuries to Tenant or Visitor
Loss of Rental Income
Theft and Vandalism
Equipment Breakdown
Personal Injury Liability
Discrimination Lawsuits
Employee Injuries
Scenario 1 - A prospective tenant steps on a live wire while taking a tour of the building undergoing renovation.
Scenario 2 - A tenant sues you for wrongful eviction as a result of your employee misplacing their rent check.
Scenario 3 - A wildfire destroys the entire structure of one of your buildings while the tenants have to relocate, they will not be paying you rent for the next 6 months.
Scenario 4 - Your guarded entry gate is broken and while the guard is away from his post an unsavory person enters the complex and attacks a woman while entering her apartment.
Scenario 5 - Your employee, making repairs to the community pool's mechanical equipment is electrocuted and badly injured.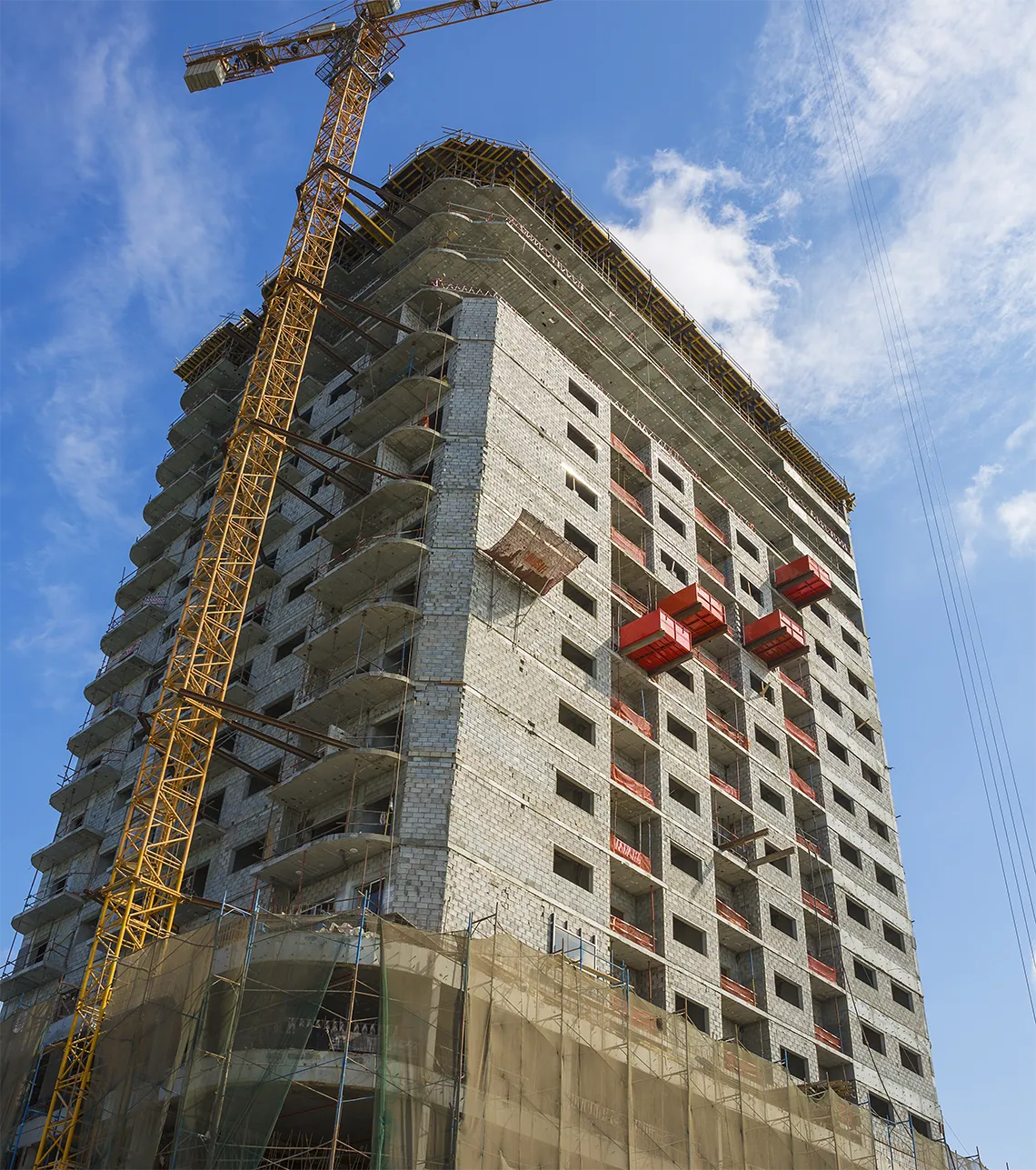 Recommended Apartment Building Insurance Policies
Landlords and apartment building owners are protected by several types of insurance, in addition to the physical apartment building, general liability insurance is a must. Our goal is to make sure you are educated on your options and get the coverage you need, whether it's a business owner's policy, or a commercial package policy with property, general liability, loss of rents, or protection for building ordinances and laws. We offer a wide range of coverage, including workers' compensation, equipment breakdown, directors' and officers' liability, commercial umbrella, or cyber.
Business Owner's Policy (BOP) or Package Policy
A BOP or package policy encompasses general and personal injury liability, property, and business income insurance. Liability coverage includes bodily injury, or property damage liability, as well as a personal injury resulting from libel, vandalism, slander, wrongful eviction, and invasion of privacy. The property coverage in the BOP includes coverage for physical damage to property and equipment from a covered peril and the ensuing lost rental income resulting from damage to your premises. Whether you are eligible for a BOP or a Commercial Package Policy, both of these are easily customizable to give you the holistic coverage desired.
Workers Compensation
Workers' compensation is typically required in most states, generally depending on the number of employees. Even in the absence of a worker's compensation policy, the employer will be held liable for all employee injuries occurring on the job and will be expected to pay all statutorily required benefits.
Umbrella Liability Insurance
Umbrella Liability Insurance provides an extra layer of protection over and above limits on your general, auto, or employer's liability insurance. This type of insurance is the best for those apartment owners with many tenants, swimming pools, exercise centers, clubhouses, and an active community. An Umbrella or Excess Liability policy provides that extra "cushion" in the event, your underlying policy limits are exhausted.
Utility Bonds
Utility surety bonds are used in place of cash for deposit amounts typically required by electric, water, and communication providers for new apartment service connection.
Equipment Breakdown Policy
It may be possible to include Equipment Breakdown coverage in your BOP or Package but if not, a standalone policy is also a great option. For a sudden and accidental breakdown of mechanical equipment that can render a building uninhabitable (the temperature outside is -20 degrees Fahrenheit) when the boiler system providing heat explodes. Not only will this policy pay for the repair of the boiler but also for the damage caused to the building from the explosion, since this peril would be excluded from a standard property policy.
State Licensing and Liability Coverage
Check with your state, county, and city municipalities to find out details of licensing and insurance requirements to operate apartment buildings, rented condos, or dwellings in your community.
Landlord Insurance Quote
The Landlord Insurance costs depend on various factors ranging from the age of the edifice to the layout of the building structure.
Our experienced agents will evaluate your Landlord insurance needs based on the following aspects:
Age of the structure
Construction Type
Building Layout (high-rise, garden-style, duplex)
Presence of high-tech security and fire system
Presence of swimming pool, clubhouse or fitness center
Physical Location
Age of the roof and mechanical systems like electric and plumbing
Tenant Profile (Young singles, elderly, families, low income, etc.)
Who Benefits from Apartment Building Insurance?
Landlords of individual properties, apartment building owners and even vacation home rental owners will benefit from this type of insurance program.
Why Get Apartment Building Insurance from Insurance Advisor?
Apartment buildings are big investments. Getting the lowest quote usually doesn't provide the necessary coverage that will ensure your business investment fully recovers after a catastrophic loss! Insurance Advisor has teamed up with top carriers to ensure you get the coverage you need at a price you can afford!
Our team at InsuranceAdvisor is experienced with insuring all types of commercial properties and operations. Whether the apartments are high-rise, garden-style, or townhouses, are inland or close to the coast, our agents have worked with all types.
Frequently Asked Questions (FAQ) about Apartment Building Owners Insurance
1. What does insurance for apartments cover?
Apartment insurance starts with the basics of General Liability which protects the business from claims and lawsuits of bodily injury and property damage liability arising from the normal operations of an apartment building. Next is the Business Property insurance which covers physical damage to the building caused by fire, windstorm, riots, aircraft, vehicles, and more. Property insurance also would include loss of rents resulting from covered building damage which makes the apartments unlivable. Other recommended coverage would protect against employee injury, employment practices liability, discriminatory practices, and equipment breakdown.
2. What coverage should an Apartment complex require from its tenants?
Although most apartment businesses don't require any insurance from tenants, a recommendation could be made for apartments and landlords to require at least $100,000 in personal liability and $1,000 in medical payments from each of its tenants.
3. How much is landlord insurance?
Because of the variables in apartment insurance, the property value, the limit of liability purchased, the number of units, the amenities provided (swimming pool, gym, clubhouse, etc.), and the location, there is no way to give a premium estimate.
4. Who pays for landlord liability insurance?
The apartment insurance is paid for by the owner of the apartment building.
5. What type of insurance should a landlord have?
There are several policies needed depending on the risks you want to cover. General Liability, Commercial Property, Loss of Rents, Workers Compensation, Employment Practices, Third-Party discrimination, Cyber, Equipment Breakdown, and a Commercial Umbrella are recommended coverage for apartment building owners.
6. What is the difference between building insurance and apartment building insurance?
Building insurance covers physical damage to the building caused by a covered peril. Apartment building insurance includes Building coverage on the Property policy and is one of the necessary policies for apartment owners among many others mentioned above.
7. How much is building insurance for a small apartment building?
The average cost of building insurance for a small apartment building ranges from $67 to $89 per month.
We Are a Trusted Insurance Provider