Understanding Insurance for Property Managers
Overseeing, maintaining, and managing properties is no easy task. There are a number of liabilities property managers are faced with daily. Property managers are frequently susceptible to lawsuits alleging negligence. We understand that a property manager has many high-risk responsibilities such as screening tenants, establishing and negotiating rates, handling leases, scheduling repairs and much more. Getting a tailored Property Management Insurance Plan would be a wise decision. Managing private or commercial properties, each come their own, specific challenges. A customized insurance program will secure your business and help to achieve longevity in this very competitive industry.
Property Management Insurance mainly offers the following coverages:
Professional Liability Insurance
Business Owner or Package Policy
Crime & Employee Dishonesty Insurance
Cyber Liability Insurance
What are the Risks & Liabilities Involved in Property Management?
Property Managers have a range of duties which depend on the type of property being managed. Some Property Managers specialize in Condominium and Homeowner Associations, while others have a slightly different client base of commercial building and residential property owners that rent out space. Property Managers' daily responsibilities include site safety & security, grounds maintenance, amenity cleaning and maintenance, tenant approval, rent or association dues collection, accounting and insurance functions. These roles pose many challenges of their own. Here are a few scenarios to help you understand the risks involved.
Scenario 1 - A prospective tenant whose application was rejected for occupancy at a managed property, alleges discrimination, claiming that they were denied approval because of prejudice. When your integrity is questioned in court, you are able to prove that the denial was based on a negative credit check and lack of positive references. Though you were successful in court, your professional liability insurance was there to pay for the defense costs and protect your reputation.
Scenario 2 - A tenant's guest slips and falls at the swimming pool complex; they allege that the deck finish was too slippery for an outdoor area. They obtain a lawyer and sue for their medical bills to be paid and for pain and suffering from their broken hip. Your general liability insurance will respond to slip and fall type incidents.
Scenario 3 - One of your managed condominium associations receive notification from their bank that their account is overdrawn. The president of the association is frantic as there should have been several thousands of dollars in the account. After research, it is determined that your employee whose job it was to deposit the condo association's dues payments received from its members was fraudulently depositing those payments into his own bank account. Your Crime Coverage, more specifically your employee dishonesty bond would pay to replace the lost money while pursuing prosecution of the guilty party and recovery of funds.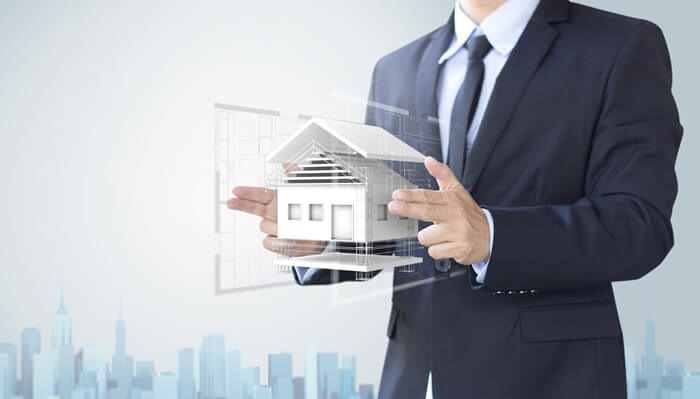 Recommended Policies
Business Owner's Policy (BOP)
A BOP bundles coverage to protect property managers against the most common financially taxing perils. It combines the best-suited types of coverage for the risks that your line of work may pose. The holistic nature of this policy proves to be useful to all business owners. The BOP is a combination of General Liability Insurance, Commercial Property Insurance, and Business Income Insurance e. This insurance shields you from many of the property damage and bodily injury liabilities you face.
Cyber Liability Insurance
Property managers maintain records for tenants and unit owners that may contain protected information, copies of checks, client bank account information, leases, repair and maintenance costs, and much more in their management system. Cyber Liability Insurance will protect your business for claims arising out of a data breach, cyber extortion, phishing emails and may cover the costs for:
Notifying residents about the data breach and payment of ongoing credit reports for affected persons
Public Relation campaign to mitigate damage to or restore the firm's professional reputation
Legal defense costs
Settlements or judgments
This insurance helps property managers survive the negative impact of data breaches and other cyberattacks.
Professional Liability Insurance
In a world where anybody can sue anybody, it is necessary to have protection in case your firm is sued for personal injury liability such as wrongful eviction or tenant discrimination. Most professionals need this insurance to protect their business and its reputation to survive these types of suits. Property managers especially must purchase this insurance policy as they are more prone to personal injury lawsuits that would not be covered under a general liability policy. In case a client sues you for wrongful eviction after having been served the notice, you will be relieved that you have professional liability insurance to handle your defense.
Commercial General Liability Insurance
General Liability Insurance covers the commercial and residential sides of real estate property management. Although the properties managed would have their own general liability for the premises, the duties performed by the property manager could cause incidents in which the management firm is liable. For example, if a vendor hired by the manager to do lawn care, has his employee break a car window while mowing the grass, the client will look to the property manager to make a claim against the lawn care company to repair the broken window. The property manager was lax in verifying the lawn car company's insurance and finds that the general liability insurance lapsed. Since the property manager hired the lawn care company to perform work for their client, the property manager's general liability insurance will be responsible to pay for the window repair. Because the property manager hired an uninsured vendor, the liability from that vendor would fall back on the property management firm's insurance.
Commercial General Liability mainly includes:
Third-party property damage liability
Third-party bodily injury liability
Third party Medical Payment (no fault coverage) Coverage for premises
What Factors determine Comprehensive Costs of Property Management Insurance?
The cost of insurance depends on many variables, the location, construction type, owned assets insured, liability limits chosen, annual revenue, annual payroll and the types of property managed all play a part in determining premium. A property manager of apartment buildings on the Upper Eastside of New York may need higher limits for liability than a manager of properties located in Brooklyn.
We A
re a Trusted Insurance Provider