Cyber vs. Crime Insurance: How Do They Differ in Protecting Your Business?

By Insurance Advisor Team
Updated on: September 20, 2023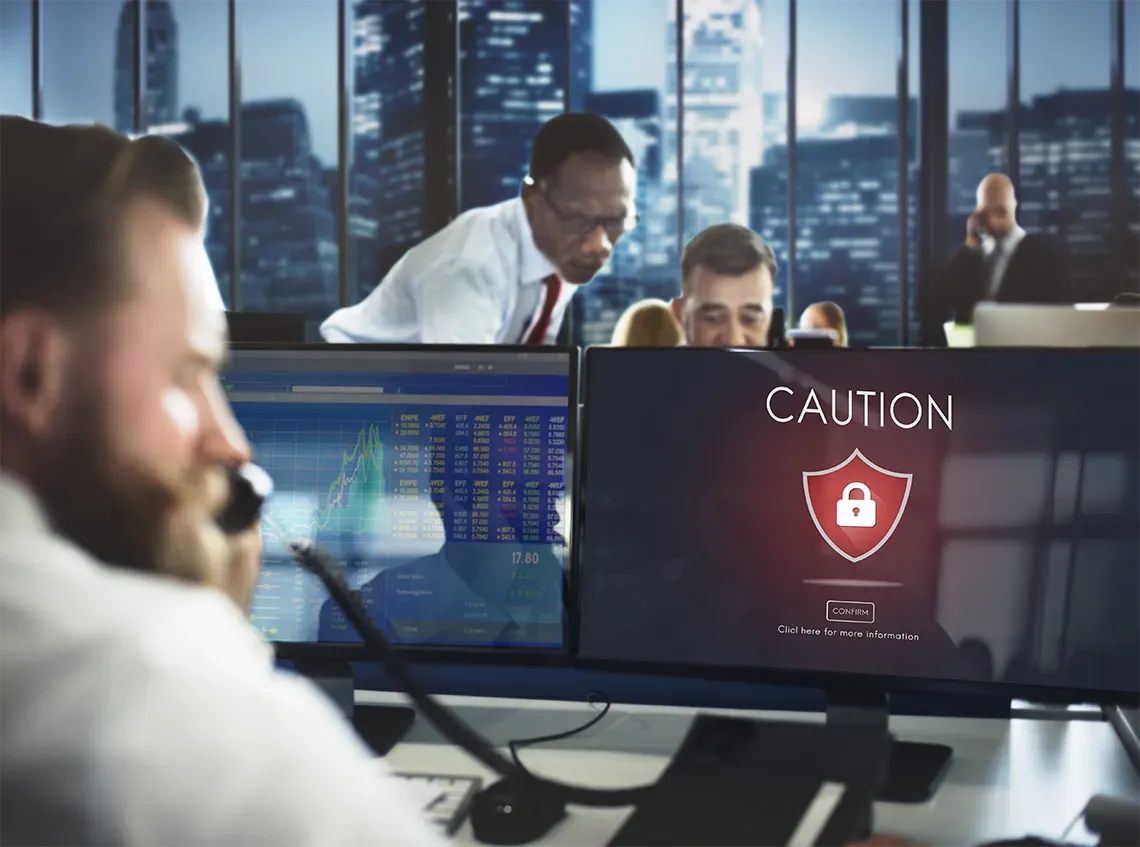 In today's increasingly digital world, businesses face a growing number of risks related to cybersecurity and financial crimes. To defend their operations and assets, many turn to insurance solutions designed to mitigate these threats. Two common types of insurance coverage that often come into play are cyber insurance and crime insurance. While they both address security concerns, they serve distinct purposes and cover different aspects of risk. Moreover, there needs to be more clarity between crime and cybercrime coverage in the minds of business owners. This is because the nature of cyber and crime have intertwined to such an extent that extensions in these policies include cross-coverages, i.e., some element of crime is covered in Cyber insurance policy and vice versa.This article will delve into the key differences between cyber and crime insurance, helping you understand which might suit your business needs. Or both.
Cyber Insurance: Protecting Your Business From Digital Threats
Cyber insurance is a staple policy for most businesses dealing with online transactions and customer data. We have extensively covered cyber insurance here. You can refer to the page to gain more perspective on what it can do for your business.
1. Coverage Focus
Data Breaches: Cyber insurance primarily deals with the fallout from data breaches and cyberattacks. It gives first-party (insured) coverage to help cover the costs of managing and mitigating a breach, including notifying affected parties, providing credit monitoring services, public relations, and restoring compromised systems.
Cyber Extortion: This coverage applies to ransomware attacks, where criminals demand payment to release stolen data or unlock encrypted websites or systems.
Third-Party Privacy Liability: Cyber insurance addresses legal costs if your business is sued by affected parties due to a security breach, and for covered events, it will pay for damages that your company is legally liable to pay.
Available first-party crime coverage for funds transfer fraud, theft of funds held in escrow, theft of business funds, and corporate identity theft. These are the overlapping coverages with a crime policy.
2. Key Benefits
Financial Protection: Cyber insurance offers financial support to help your business recover from cyber incidents, preventing severe financial losses.
Third-party privacy, network security, and media liability protection
Reputation Management: It includes resources to manage your company's reputation after a data breach, potentially preventing long-term damage to your brand.
Also Read: What You Should Know About Data Breach Notification Laws
Crime Insurance: Protecting Against Financial Crimes
Crime insurance is helpful for all types of businesses where the possibility of employee embezzlement, theft, and fraud committed against the business, clients, or other third parties.
1. Coverage Focus
Employee Dishonesty: Crime insurance primarily covers losses resulting from internal acts of fraud, theft, or embezzlement by employees.
Theft of money: Burglary, robbery, on-premises and in transit
Forgery or Alteration: It addresses financial losses due to forged checks, counterfeit money, or altered financial instruments.
Computer Funds Transfer Fraud: While there is overlap with cyber insurance for this coverage, crime insurance covers financial losses resulting from fraudulent online transactions, including unauthorized fund transfers via social engineering or other methods.
2. Key Benefits
Financial Reimbursement: Crime insurance reimburses businesses for financial losses incurred due to criminal activities by employees or external parties.
Risk Management: It can deter employee fraud and other criminal activities by demonstrating that your business has protective measures in place. Employee theft incidents are prosecuted to the fullest extent of the law by the insurer once a claim is paid.
Which Insurance Do You Need?
Whether your business needs cyber insurance, crime insurance, or both depends on the nature of your operations and your unique risk profile. Businesses often opt for a combination of insurance coverages to ensure comprehensive protection.
Consider the following scenarios
Suppose a business heavily relies on digital assets, stores sensitive customer data, or conducts online transactions. In that case, cyber insurance should be a priority.
Suppose your business handles large sums of money or has concerns about internal theft or fraud. In that case, crime insurance can provide essential coverage.
Ultimately, consulting with an experienced insurance agent or broker is advisable. They can assess your specific risks and recommend the most appropriate coverage to safeguard your business from cyber threats and financial crimes. In today's interconnected world, where cyber threats and financial crimes continue evolving, insurance protection is vital. Understanding the differences between cyber and crime insurance allows you to make informed decisions to shield your business from potential financial and reputational harm. Consult our agents at InsuranceAdvisor.com by phone or online.
Frequently Asked Questions about Cyber and Crime Insurance
Yes, some cyber insurance policies offer a combination of cyber and crime coverage, even though they are separate and distinct insurance types. Assessing your business's specific needs and risks with an agent is essential to determine whether separate policies or a bundled solution is more suitable.
Businesses that rely heavily on digital systems, handle sensitive customer data, or engage in online transactions should strongly consider cyber insurance to protect against cyber threats. Crime insurance benefits businesses concerned about internal theft, fraud, embezzlement, or financial crimes involving tangible assets.
Assess your business's risk profile, operations, and potential vulnerabilities. Consult our experienced insurance agents, who can evaluate your needs and recommend the most appropriate coverage. In many cases, a combination of cyber and crime insurance provides comprehensive protection.
While there may be some overlap, such as coverage for computer fraud, these insurance types primarily address different risks. Cyber insurance focuses on digital threats and data breaches. In contrast, crime insurance addresses a broader range of financial crimes, including internal employee misconduct.
(I)Implement robust cybersecurity measures, including firewalls, antivirus software, employee training, and data encryption including email.
(II)Regularly update and patch software to address vulnerabilities.
(III)Conduct security assessments and audits to identify weaknesses and address them promptly.
Having strong cybersecurity practices can reduce the likelihood of cyber incidents.
Yes, businesses of all sizes, from small startups to large corporations, can benefit from these insurance coverages. Cyber and crime threats can affect organizations regardless of their size, making insurance protection essential for mitigating potential financial losses.
When discussing with your insurance agent, make sure the carrier they use has experience handling cyber and crime claims, has an excellent financial rating (AM Best), and provides needed coverage with appropriate policy limits and deductibles. Assess their responsiveness in assisting with incident response and claims processing by available client reviews.