Understanding insurance for Sporting Goods Stores
Do you own or are you looking to start a sporting goods store? As a business owner, you must purchase insurance to protect your business from unexpected insurable events. Insurance is designed to protect a business owner's balance sheet from losses to the bottom line and can be considered an essential investment. But even before buying, you should have a solid business plan and know your potential risks and solutions to cover those risks. Not all your business risks will be insurable, so, it's best to know what types of losses can be insured and those that can't.
For that, your first step should be finding an insurance agent to work with, who can help you decipher what insurance is most valuable to your operations. The risks in this business type are many because of the wide range of exposures involved with your business.
Sporting Goods Stores may require these types of insurance:
Workers Compensation
General Liability
Property Insurance
Business Auto
Flood Insurance
Umbrella
Cyber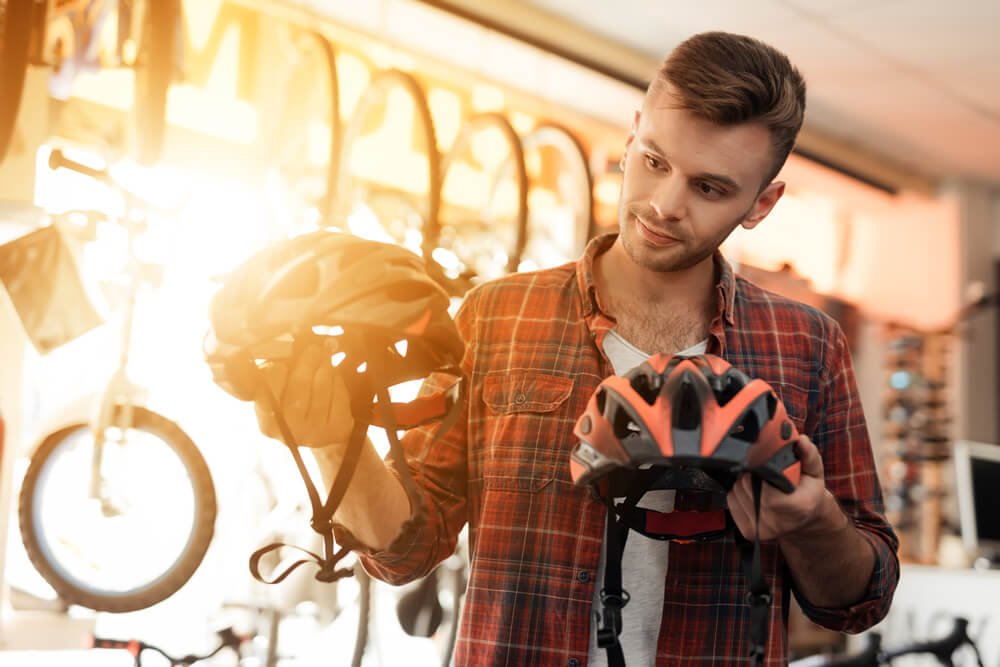 What are Risks and Liabilities in Sporting Goods Business?
Consider these scenarios and the applicable insurance coverage to protect your business from financial loss in the event of a claim.
Scenario 1 - A customer tries out a spinning machine and it malfunctions. As a result, the person falls and breaks their collarbone and suffers some other minor injuries. Your injured customer decides to sue your store for their medical expenses, pain and suffering, and lost wages. In this scenario, your general liability insurance carrier would respond, investigate and handle your defense as well as pay for the claim if your business is found to be legally liable for the incident.
Scenario 2 - Let's assume that your store catches on fire one night due to a short circuit. The fire spreads fast and your store and goods are a total loss. If you have property insurance, with replacement cost coverage, your insurer would pay to rebuild the store and replace your business personal property lost as a result of the fire. If your property insurance included business income, you would be able to make a claim for lost income due to the suspension of operations, caused by the building fire.
Scenario 3 - Let's go back to the first scenario, and say that an employee has left that spinning machine's bolt-on floor. Another staff member slips and falls due to that bolt on the floor and gets hurt. Worker's compensation insurance would pay a percentage of the injured employee's daily wages from being out of work and medical expenses.
Recommended Policies
A Sporting Goods Store's solid business insurance program includes several policies in it. Here are some recommended coverages that you should include:
Commercial Property Insurance
Being a sports goods store owner, you might have stocked up several sports goods in your property for selling. But due to fire or any natural disaster, the building caught fire or got damaged. Commercial property insurance would cover the cost of replacing your inventory and other business equipment after the accident. You can claim your property, and you can quickly recover.
General Liability Insurance
General liability insurance is one of the most common and comprehensive types of policies that a business owner purchases. General Liability includes two types of liability coverage, one for losses arising out of your business location (think customer slip and fall) and another, products and completed operations which covers claims that arise after a product has been purchased by a customer. Think of the first scenario above, except the malfunction of the spinning machine occurs after purchase in the customer's home.
Workers Compensation Insurance
Most of the states in the US require Worker's Compensation Insurance for both part-time and full-time employees. This insurance protects your business from being sued by the employee and will cover the medical expenses and a percentage of lost wages for employee's work-related injury. Check your state's requirements for carrying workers compensation to make sure you comply with the law.
Business Auto Insurance
Business Auto insurance covers your business owned vehicles, such as delivery vans, not your personally owned cars. Because in most cases, personal car insurance doesn't cover your vehicle used for business, you need to buy commercial auto insurance. Auto insurance is required in most states and pays for bodily injury and property damage liability arising out of an at fault accident. Other state required coverage such as No-Fault, Uninsured Motorists is also included. Comprehensive and Collision coverage for damage to owned vehicles is another option.
Commercial Umbrella Insurance
You get a greater level of protection from excess liability insurance. It goes above and beyond your existing general, auto and employers' liability insurance policy limits. For example, suppose a covered general liability lawsuit judgement exceeds the policy limits, the Commercial Umbrella will help you by providing additional limits to make up the difference.
Flood Insurance
If your store is located in a 100-year flood zone area, you will need commercial flood insurance to protect your assets, especially if you have a mortgage or business loan. This insurance is not typically included with any other insurance policy, it is typically available only on a separate policy. There are quite a few private flood insurance options on the market now, since the FEMA run flood program has allowed insurance carriers to write this coverage. Even if your business is in a 500-year flood zone, many flood incidents occur in these areas as well and flood can be an affordable option to consider.
What Factors determine Comprehensive Costs of a sporting good store insurance?
The total cost of insurance for a sporting goods store are not fixed as several factors will determine the rates charged for your insurance coverage. If you intend to get a quote, here are a few things that you will need to disclose to get an accurate cost for insurance:
Number of employees
Annual Payroll
Value of assets insured
Location
Annual revenue
Limits of liability chosen
Types of goods sold
Products manufactured outside the US
We Are a Trusted Insurance Provider