Top Businesses We Insure in the Small Business Insurance
What is small business insurance?
Small-business insurance is not just one policy you can purchase; it's an entire category of different insurance products that protect your business from the ordinary liabilities and risks your business faces.
From a customer's injuries to your equipment breaking down, having a sound insurance program lets you plan for the unexpected and cope with your expenditures more effectively. Let's take a look at the best small business insurance for you and what it covers.
What does small business insurance cover?
Small-business insurance should fit your industry's exact needs. There aren't any set-in-stone choices in commercial business insurance. Consider these as options that apply to your business operations as well as to your assets. Here are some of the most commonly purchased types of small business insurance, used among business owners everywhere.
General Liability Insurance
General Liability Insurance (GL) insurance, also known as commercial liability insurance or business liability insurance, provides coverage for commercial or business activities for losses caused by accidents, negligence, or occurrences for which your business can be held liable.
A general liability policy may cover claims for medical expenses when a third party comes to your place of business and is injured.
Because you operate a small company, you could be held legally liable if another individual is injured at your business or because of something you did. Make sure that your company is correctly protected against potential threats.
This type of insurance is usually suggested if your business:
Has a business location open to the public
Is doing business at third-party locations (client's location)
Has access to customer's property
Requires coverage to be considered for a project
Uses advertising to market your company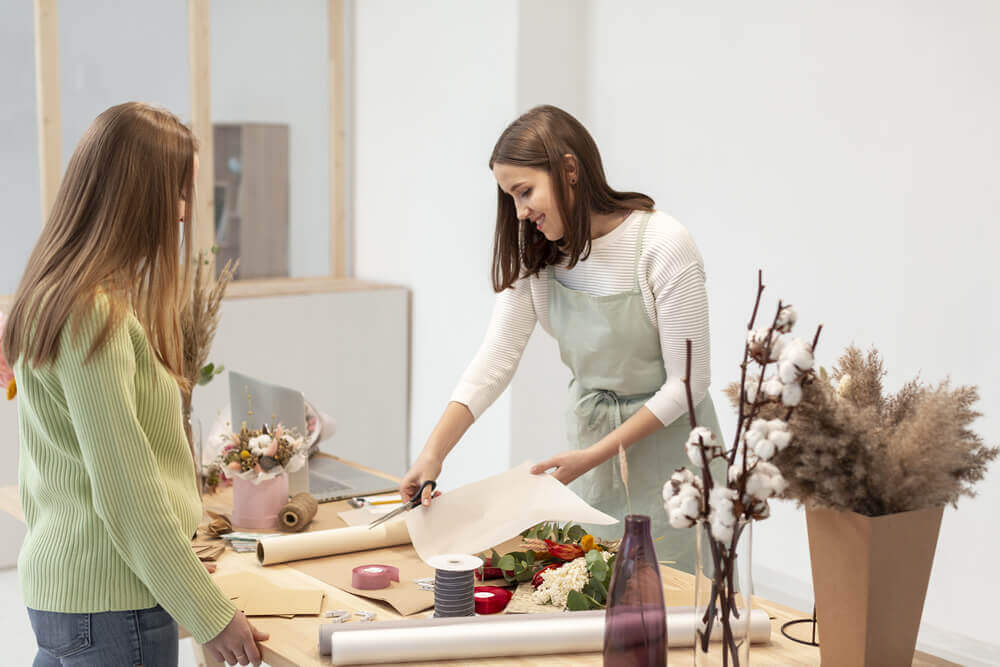 Personal Injury- Libel, and Slander are forms of personal injury that can lead to legal problems for you and your business. Regardless of whether defamation of character or libel allegation is valid or not, you may be sued for personal injury. Manipulative claims made regarding an individual or business can arise as a result of what is said in casual conversation, with improper emphasis, or on social media.
Worldwide Coverage- Different policies define the coverage territory differently. You must review your policy to know where coverage applies as it depends on the policy forms and edition dates that are included in your policy. For instance, the ISO® General Liability 2013 policy form provides coverage for incidents (causing injury or property damage) that occurred within the US, its territories or possessions, Puerto Rico, and Canada. However, for products sold in the US, the injury may occur anywhere, but the lawsuit must be filed and settled in the US, a US territory or possession, or Canada.
Professional Liability (E&O)
Needed by professional service businesses such as lawyers, architects, engineers, surveyors, accountants, real estate agents, insurance agents, and other degreed or licensed practitioners. Professional liability insurance also called errors and omissions insurance (E&O), provides a defense for your business if you are accused of negligently performing your services.
You can be sued for something that you should have done but didn't, or something you did that you shouldn't have done, in the course of rendering professional services. Professional liability insurance can help you by providing defense and any resulting compensation or penalty for covered claims.
Professional liability insurance coverage protects your business from liabilities and risks you may face in the professional services your business offers. You should consider professional liability insurance coverage if your business:
provides a professional nature type of service.
regularly advises clients that could create a financial loss for them.
is requested by a client to have professional liability insurance to complete a contract.
Professional Liability Insurance covers
Alleged or Actual Negligence - Professional liability insurance can pay for the formation of actual or alleged errors and omissions that can happen while providing your professional services. These claims may include anything from giving incorrect information, to neglecting to provide your service within a specific timeframe.
Defense Cost - You are guided by the insurance carrier's defense process and provided with advice, support, and protection. Once you have reported the claim and the carrier excepts responsibility for the defense of the claim you will be assigned an attorney to handle your case.
The Professional Liability Insurance policy doesn't cover
Bodily Injury or Property Damage
Fraudulent Acts
Employment Practices
False Advertising
Cyber exposures
Criminal acts of professional
Business Owners Policy (BOP)
A Business Owner's Policy (BOP) is an enhanced insurance package that bundles general liability and property insurance together.
Many business owners mistakenly believe that if they have general liability insurance, their property losses are covered by that insurance as well as the losses of their customers. A general liability policy does not cover your property. A business owner's policy provides general liability coverage and shields your enterprise against many kinds of bodily injury, property damage, personal injury, and occurrence for which your business is liable.
The Property insurance included in the BOP covers business-owned real estate, business personal property, and loss of income for perils not excluded. Furthermore, you can customize your coverage at a minimal cost by buying options coverage upgrades. You'll only be paying for what you need.
Business Owner's Policy covers:
General Liability Insurance
Property Liability Insurance
Business Owner's Policy doesn't cover:
Automobile exposures
Leak of personally identifiable information
Professional Services
Employee Injury
Cybercrimes
Flood
Earthquake
Cyber Security Insurance
Cyber security insurance safeguards businesses from computer-related crimes and losses. This can include cyberattacks, such as spyware and phishing, as well as unintentional losses of private information in case your laptop is stolen.
You could be accountable for the recovery of a breached computer system and notifying victims and providing access to credit monitoring, even if you are not the person that perpetrated the breach. You could suffer a loss of revenue due to a phishing attack, ransomware request, or system error.
A cyber security insurance policy defends digital assets, such as business records, financial data, and IP addresses. Options can be scheduled to cover the growing array of legal guidelines associated with the fines and penalties related to the protection of digital information.
You need cyber insurance if your business:
Accepts credit cards or other digital payment types
Uses computers and mobile devices
Keeps medical or financial data
Stores confidential customer information
Cyber Security Insurance covers:
Breach costs
Cyber extortion
Cybercrime
Funds transfer fraud
Business Interruption
Data Recovery
Short-Term General Liability Insurance
Short-term business insurance is short-term coverage for the period you need it. This is a relatively new concept in property and casualty insurance as most policies are written with an annual term. Now, it is available if you need commercial insurance for your business, but you might not necessarily need it for an entire year. You may need to have it to bid on a contract and perform the work but ultimately you may no longer need it. You have a short-term project for which you need more coverage than your current policy provides, or perhaps you need to be protected for one specific short-term project.
Medical Malpractice (E&O)
Medical malpractice insurance (also referred to as medical professional liability) provides coverage for professional negligence, including failures to provide appropriate care, that can result in physical or mental suffering and financial loss of their patients, including lost wages and costs connected with ongoing treatment.
Consider medical malpractice insurance if you have a company that provides any type of medical care for patients, from dentists to chiropractors, doctors to surgeons. Most states require malpractice liability coverage and in states where it is not required, a public disclosure must be made if not insured.
Workers Compensation Insurance
Workers compensation insurance prevents businesses and their owners from being damaged financially by work-related accidents, illnesses, and even death. Nearly all states have mandated that employers have workers' compensation insurance to pay for medical costs and lost wages for workers who become injured on the job or have an occupational illness. If you forgo carrying workers compensation insurance, you could be personally liable for these costs, and be subject to fines or penalties by the state.
Workers can be injured even in the safest environments. Even if they have health insurance, you are responsible for their medical costs if they need treatment for a job-related injury or illness. Furthermore, the worker is entitled to a percentage of their normal wages during the time they are unable to perform work-related duties due to their injury or illness. Workers' compensation insurance covers these expenses. If you do not have insurance, you'll have to pay these costs yourself.
You should consider Workers Comp Insurance for your business if:
ready to hire your first employee
has one or more full-time employees
has one or more part-time employees
you don't want to be sued by an employee
Also, Check: What are the Alabama Small Business Insurance Requirements?
Additional Business Insurance Coverages for Small Businesses
Commercial Auto Insurance
Commercial auto insurance provides statutory coverage for business-owned vehicles and the liability arising out of their use. Coverage varies by state and the needs of each business.
Directors & Officers Insurance
Directors and Officers Insurance offers personal financial liability protection for your company's directors and officers if they face claims or allegations for wrongful acts and managerial decisions that cause harm.
Umbrella Insurance
Umbrella insurance has a broader coverage limit than primary insurance, especially in cases with larger claims. Upgrade your coverage to this policy and enjoy your increased protection.
Employment Practices Liability Insurance
Employment Practices Liability Insurance protects your company from claims by employees alleging inappropriate workplace behavior including discrimination, harassment, hostile work environment, and wrongful termination to name a few.
We Are a Trusted Insurance Provider