What is Commercial Auto Insurance?
Similar to a personal automobile policy, a commercial auto insurance policy is a package policy that includes liability insurance and physical damage coverage. It is different from personal auto coverage because of the differences that the business use of a vehicle creates. Examples are:
A business may have a fleet of vehicles
A fleet of vehicles requires many drivers
Greater liability exposure with a business name on a vehicle
You can choose from several endorsements to provide continuity of coverage with a personal auto policy
One of the benefits of the commercial auto policy is the ability to protect automobiles that are not owned by the company or belong to employees. When you include the endorsements for Hired or Borrowed and Employers Non-Owned Liability, you insure the business for use of rented or borrowed vehicles and/or your employees' use of their personal vehicle for business use. The business will have the same auto liability limit on the hired or employee-owned vehicles that are on the business-owned vehicles. This protects the company from auto liability arising from the use of owned, hired, or non-owned motor vehicles.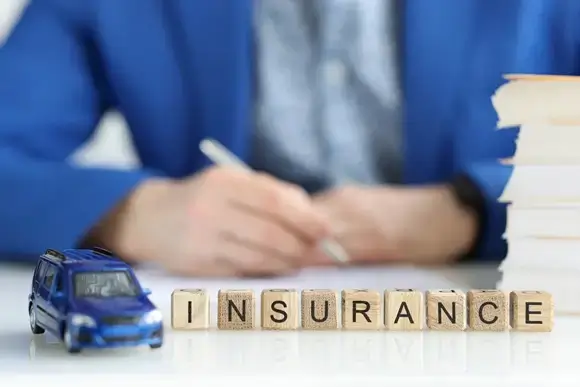 Do I need commercial auto insurance?
Any business that owns automobiles should cover them with a commercial auto policy. In addition, as discussed above, if the business hires or rents vehicles and if your employees use their vehicles for business, the business auto policy should be endorsed to cover those additional exposures.
Factors determining the cost of commercial auto insurance
Because every business has different insurance needs, there isn't an overall average cost of business auto insurance. Like all auto insurance, the premium varies by location, even within a state, there are multiple territories, each with its statistics used to set premiums and rates based on the frequency and severity of insurance claims in that locale. Price also varies depending on several other factors, including vehicle use, type of vehicle, drivers' motor vehicle reports, a business's auto claim history, and how high of a limit of liability you need.
Similar to your personal auto insurance policy, your insurance company will factor in various underwriting factors when calculating your commercial vehicle insurance premiums. These factors are:
The type of commercial vehicles you own
The number of motor vehicles
How often and how far the business vehicles are driven
Drivers' driving records
Claim history
Use of vehicle
All of these factors influence your ultimate premium. Your industry risk, coverage options, deductible, and other factors can affect your premium. If you're unsure how all the factors relate to your premium, talk to an insurance agent.
How do these factors affect the premium:
The insurance coverage you choose
The type of insurance coverage you select for your commercial auto will significantly affect your auto insurance costs. If you choose liability coverage only or choose to include comprehensive and collision physical damage coverage.
In most jurisdictions, auto liability is a legal requirement but the limits and how much coverage is required also vary by state. Auto liability coverage ensures that if any individual sustains an injury in an automobile accident caused by another, the liability insurance is responsible for covering the ensuing damages to the other party for bodily injury or property damage.
If you select comprehensive and collision coverage, for an additional premium, you get coverage for damage to the business-owned vehicles, subject to the deductible option purchased. Comprehensive commercial auto insurance covers theft and damage caused by weather, vandalism, or fire. Collision coverage pays for the repair or replacement of owned vehicles resulting from a collision with another car or object.
Add-ons such as roadside assistance, rental reimbursement, and towing coverage are available but will increase your auto insurance premium.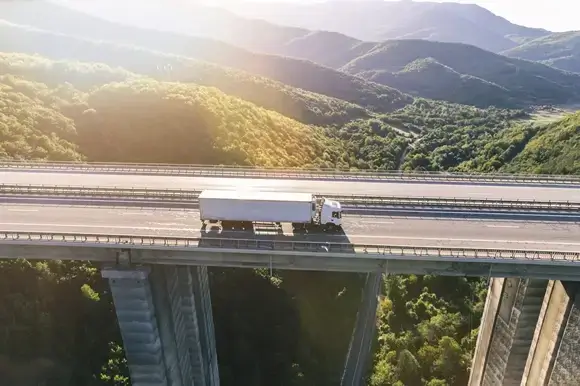 Depending on the state where your business is located, other statutory coverage is available, whether your state requires Personal Injury Protect, No-Fault, Uninsured or Underinsured Motorist coverage, and so on.
When shopping for business auto insurance, it's important to include your current business auto insurance coverage details, vehicle list, drivers' license information, and prior loss history to obtain an accurate business auto insurance quote.
Your industry risks
The risks facing your industry can also influence how much you need to pay for commercial auto. For instance, if your business requires large, heavy dump trucks, a crash involving it with a small compact vehicle could be deadly. Some states set minimum auto liability limits for truckers hauling goods, within the state or across state lines. Auto premiums are as unique as the business types that need business auto insurance.
Also, Read: Which policies are recommended for Delaware businesses?
The coverage limits you select
If you want an insurance policy that covers a high dollar amount of injury or damage, you've got to select high liability limits on your policy. Usually, this is done with a combination of a business auto policy with a $1,000,000 limit and adding a Commercial Umbrella to get to a $5, $10, or $25 million dollar limit. High liability limits cost more than the basic state-required minimum limits.
What is the average cost of commercial auto insurance?
Both commercial automobile and personal auto insurance costs have risen dramatically in the past 5 years. There is an increase in the number of accidents due to non-attentive drivers on their cell phones driving around (post-pandemic). Premiums have also increased because of the cost to repair vehicles, with all the technology that is now included in even the basic models, navigation, blue tooth, cameras, wi-fi, etc. Depending on your state, a business auto liability limit of $1 million can be anywhere from $2,500 annually and up and this doesn't include the cost of other coverage needed.