Workers compensation & Its basic functioning
Worker's Compensation and Employers Liability insurance provides coverage for employees injured while performing their job. Employee illness may be compensable if the illness is directly related or exacerbated by conditions in the workplace. The employer is liable to pay for the employee's medical care and a percentage of lost wages, regardless of who is at fault for injury or illness.
The rules for insurance are established by the statutes in each state therefor coverage can vary from state to state. Each state's laws govern the following:
Amount of loss wage benefits owed to the entitled employee (and minimum and maximum loss wage amounts)
If exemptions are permitted for owners or officers
Level and cost of medical care to be delivered
When a workers compensationpolicy is statutorily required
If workers compensation insurance is provided by a state-run program or private insurers
How disputes are handled
If credits are given for workplace drug free or safety programs
If deductibles and coinsurance are permitted on policies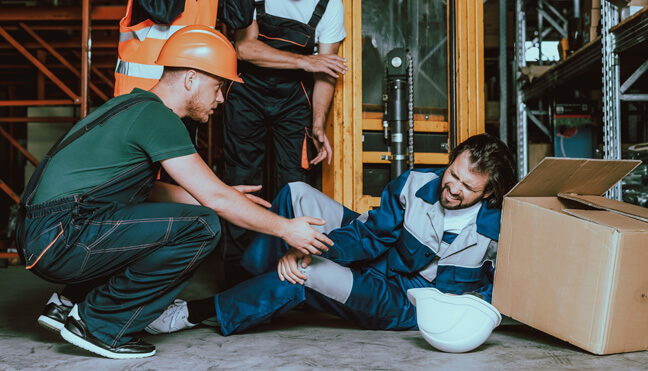 Who needs it?
A business owner must get this type of insurance if:
The company is about to hire their first employee
Company's owners or officers want to be covered by compensation
If worker compensation is statutorily required in their state
The business is in a high-risk industry
Coverage is contractually required for a job or project
Coverage offered
•

Medical Costs

Immediate and ongoing medical care costs are covered by the workers compensation insurer for the injured employee. The cost of surgeries, physical therapy, rehabilitation, prescriptions, medical equipment and prosthetics are all included under medical care. You can imagine that costs incurred can be exorbitant. Since there is no limit cap for payment of medical care and expense, the insurer is liable to pay for all of these expenses when a catastrophic claim occurs.
•

Lost Wages

If an injured employee is advised by their doctor that they are physically unable to return to work in any capacity (including "light duty work") the employee will be reimbursed for their lost wages. The workers' compensation carrier will pay , after a waiting period, which is typically 7 days, for a percentage of their wage loss, the percentage amount is typically 66 2/3% but this can vary by state statute.
•

Ongoing Care

In certain cases, the trauma of the injury or disease may be so severe that the employee is permanently disabled and will be unable to ever return to work. They will require ongoing care such replacement services for care, 24 hour nurse care, transportation and ongoing medical treatment for the rest of their lives. By buying workers' compensation coverage, the business owner transfers the responsibility for these payments to the workers' compensation insurance carrier. the employers liability is limited in the policy, the insurer would continue to pay for care.
•

Death Benefits

If an employee tragically dies due to a workplace injury, the business owner liable to cover the funeral experiences. Your workers' compensation insurance covers the 'death benefits' such as support payments to the dependents of the employee. Offering this can help you retain quality workers for your high-risk business.
•

Legal Costs

If an employee injures themselves and thinks that the company is to blame, they might file a lawsuit. The costs involved in a lawsuit can be huge. If your workers' compensation policy has Employer's Liability Coverage, it will save the cost of attorney fees, court costs or settlements.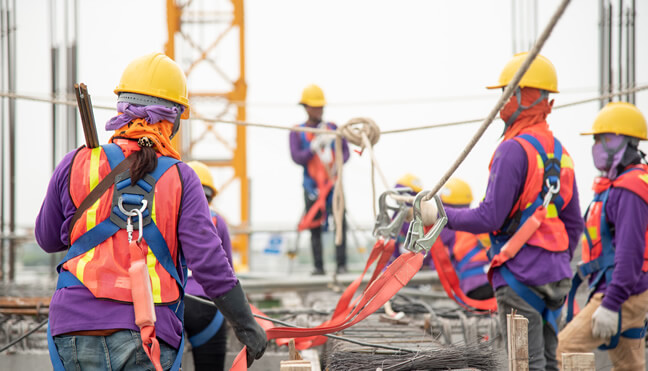 Hypothetical instances of workers' compensation claims
Following are some common instances of Workers' Compensation Claims:
•

Work Exertion

Construction employees working on a site are reaching the completion deadline. They thus work day in and day out. An employee suffers from ligament tear in the muscle. He ends up missing weeks of work and needs medical care and lost wages all of which would be Covered by the Workers' Compensation Insurance.
•

Exposure to Harmful Environments

Testing professional and researchers are required to be surrounded by the several harmful chemicals. In case of a chemical spill, the employee may suffer from severe burns and rashes. Employees who are exposed to harmful environments require safety masks and body suits, helmets, gloves and goggles. The employer is required to pay for the employee's hospital visits and medical expenses. The insurance covers the amounts when the bills are produced.
•

Slips and Falls

A majority of the slip and fall claims at workplaces happen on wet floors and snowy walkways. When an employee falls on the wet floor and injures them self, they may sue the employer because the floors should not have been wet during work hours. The workers' compensation insurance covers employer for the attorney fees, court cost and judgement if awarded.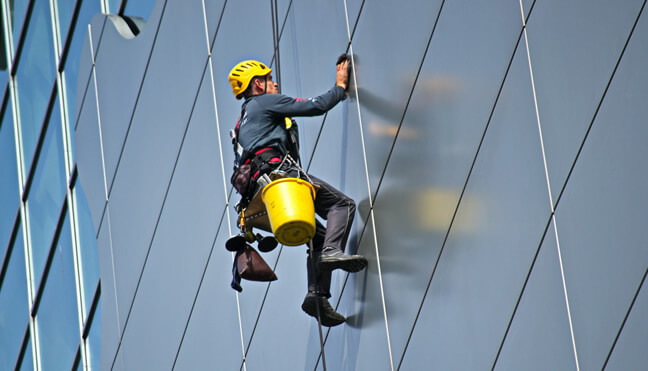 How can we help you get workers' compensation insurance?
Read up about the overview of workers' compensation insurance on our website. Contact us by phone or email for more queries. We patch you up with a suitable insurance provider on our platform. We understand your needs as a business owner and provide you with a platform to browse from some of the best insurance deals.