What is commercial General Liability?
In addition to providing coverage for property damage or bodily injury liability resulting from your business operations, General Liability typically includes coverage for Medical Expense and Personal Injury including some coverage for Advertising Injury. In today's litigious environment, every business owner must consider General Liability insurance.
Why do I need General Liability insurance?
We are aware of and understand the potential risks your company may face if an accident occurs or your employee makes a mistake. For a covered claim, liability insurance will pay to provide legal defense and it will pay the court awarded damages or settlement. Third-party claims can burn a hole in your bank account and General Liability Insurance will provide you with peace of mind and protect your bottom line.
•

General Liability insurance is applicable if:
You interact with your clients face-to-face
Your business operations are performed at your client's location (repair/service)
Your business needs to get a business license as General Liability aka "Public Liability" is required
You use third-party locations for any business-related activities
Are required to have General Liability insurance before entering into a contract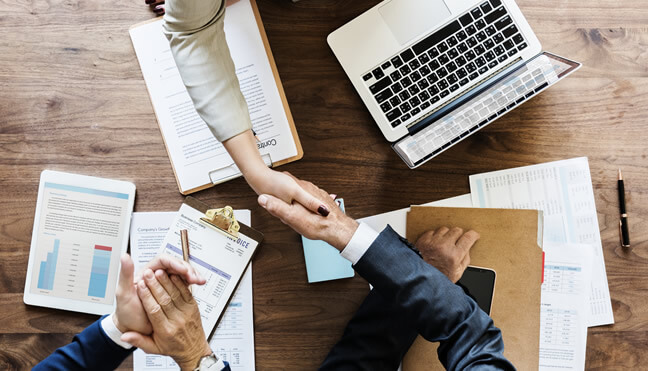 •

What does General Liability insurance cover?
Bodily Injury
Damage to third party property
Personal injury
Advertising injury
Medical expenses
Defense costs
Actions of your full-time employees and temporary staff
Supplemental payments
•

What is not covered?
Your property
Vehicles and boats
Personal identifiable information
Professional services
Employee injury / workers' compensation
Intentional injury
Claims prior to or after the policy term
Sample businesses we insure
We provide insurance tailored to your specific business. Following are a few examples of the small businesses we cater to and how:
•

Retail Stores

We can provide many different types of retail businesses with comprehensive General Liability. Whether you sell shoes, electronics, furniture, clothing or any other type of product we have a market to insure you. Higher risk products may take more time to find a solution, carry a higher premium and coverage may be with a non-admitted insurer in your state but coverage is usually available.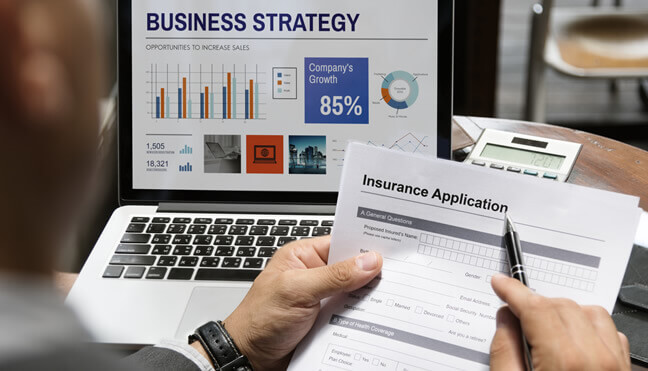 •

Restaurants

Whether you operate a sandwich shop or a fine dining restaurant we have a policy to insure your business liability. If alcohol is served, we can also provide your business with a quote for liquor liability insurance along with your General Liability. Typical restaurant liability claims arise form customer slip and fall accidents with injuries resulting where the injured holds the restaurant responsible for their injuries.
•

Lessor's Risk

Real estate investors or landlords in the business of renting commercial space to others need to have liability coverage. Even though they may require their tenant to also have their own General Liability insurance, ultimately the owner of the property can be held liable if someone gets hurt on the property. Depending on the occupancy of the leased premises, we have several insurers to quote the liability insurance and most can be packaged along with the property on a businessowners policy.
•

Contractors

Air Conditioning, HVAC, Landscaping, Electrical, Plumbing are just a few of the types of contractors we insure. All artisan contractors need liability for their business operations as this class is highly susceptible to causing property damage while performing their work. Whether a tree trimmer damages someone's car while taking down branches or a plumber causes a water leak with their faulty work, General Liability is a must. Let us provide you a quote with one of our highly rated insurers.
Your General Liability Insurance covers claims of:
•

Bodily Injury

Any organization is open to being sued for bodily injuries despite careful planning, following best practices and implementing loss control strategies. Your business can be held legally liable if a person is injured on your commercial premises or from your business operations in the field.
•

Damage to Third-Party Property

Property damage caused by you or your employees can create huge expenses that you may be responsible to pay. Your insurer will handle the claims and/or suits brought against your business for which coverage applies when you opt to purchase General Liability insurance. The coverage will pay the owner of the damaged property to repair or replace if your business is negligent.
•

Personal Injury

Libel and slander in businesses give rise to personal injury. Libel is a false statement that sabotages an individual's (or business') reputation in written form. Slander refers to a verbal statement that is damaging to a person's (or business's) reputation. If you are sued for libel or slander your General Liability policy will pay to defend you in a covered suit.
•

Advertising Injury

If you accidently use a similar advertising idea to another party's advertisement and are sued, General Liability may protect you against such lawsuits. This insurance may also protect you against accidental infringement by use of another's copyright in your marketing materials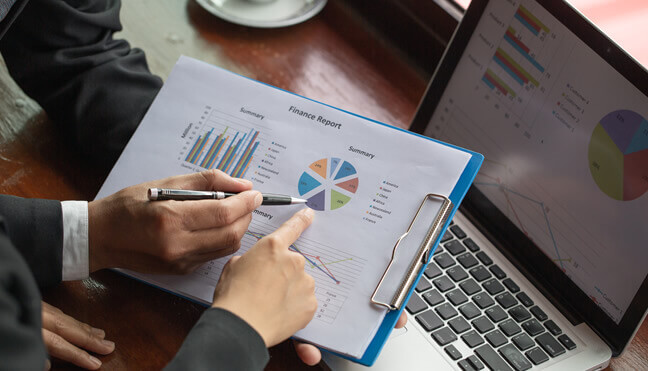 • Medical Expenses
Medical expense or medical payments coverage is a no-fault coverage that will pay for customer or third-party injuries occurring on or next to your premises. Sometimes referred to as "good will" coverage since legal liability does not have to be proven before the insurance carrier will pay the claim. Necessary first aid, medical, dental, hospital and ambulance charges are some of the items paid for by this coverage, up to the limit provided by the policy.
•

Defense Cost

If you are sued for bodily injury or property damage, the legal fees can amount to thousands if not millions of dollars. For a covered claim, your insurance company pays your legal defense and appoints an attorney to protect your interests during the suit. Some policies include defense cost within the limit of General Liability purchased and others provide defense in addition to the limit chosen. It is important to know how your policy handles defense costs.
•

Actions of your full-time employees and temporary staff

In certain cases, employee actions can cause bodily injury or property damage to others, creating complications and liability to your business. A restaurant employee spills coffee on a customer, ruining clothing, purse and causing burns. Your General Liability will respond whether it is under medical expense coverage or if the customer brings suit under the property damage and bodily injury liability coverage.
•

Supplemental Payments

General Liability coverage also includes coverage for miscellaneous, carrier incurred claim settlement expenses for investigation, police reports, expert witnesses as well as reimbursement to insured for wage loss when needed in court. Cost for bail bonds, up to $250, court costs and interest charged on judgements are other types of supplemental payments provided for business owners on a General Liability policy.
•

Worldwide Insurance Coverage

Worldwide coverage is included for law suits arising out of your products as long as the product was purchased in the US, its territories, possessions and Canada and lawsuit is brought within the US, its territories, possessions and Canada. If you are a manufacturer of a product that causes injury or damage, unless you purchase foreign liability coverage, you will not have coverage if sued in another country.
•

What General Liability Insurance policy doesn't cover

1. Your Property

Damage to real or personal property that you own, rent, occupy or borrow is not covered.

2. Employment Practices

Employee claims resulting from hiring, firing, wage & hour laws, discrimination, sexual harassment in the workplace are not covered by General Liability coverage. These claims would be handled by an Employment Practices Liability policy.

3. Cyber Liability

If your computer system is hacked and your client's information is compromised, you have no coverage for the resulting claims filed by your clients under a General Liability policy. No expenses will be paid for client notification, client credit monitoring or event response management. Cyber Liability is the policy to cover these risks.

4. Professional Services

No coverage is provided under the General Liability policy for professional services provided by you. Professional Liability also called Errors & Omissions and/or Malpractice Insurance is the type of policy you need for professional liability claims.

5. Employee Injury

General Liability insurance will not cover any claim brought by an employee. This includes claims for injury to your employee, temporary worker or leased employee while on the job or any other employment related claim. You can obtain worker's compensation & employers liability policy or an Employment Practices Liability for other types of employment related claims.

6. Auto, plane or boat liability

Neither property damage or bodily injury claims or suits caused by a motor vehicle, plane or watercraft are covered by a General Liability policy. There are limited exceptions to this exclusion within the standard General Liability for specific situations in regard to boats. Read your policy or ask your agent.

7. Pre-existing claims that occurred prior to effective date of policy

There is no coverage for claims, accidents or incidents that occurred outside of the policy period either before or after the policy expires.

8. Pollution

Pollution is strictly excluded under a General Liability policy and best covered under a pollution or environmental impairment liability policy.

General Liability Insurance is not the answer for every type of claim a business might have but there is a policy out there for almost any type of claim, ask us!