Top Businesses We Insure in the Landscaping
Landscaping insurance cost
Landscapers and other local lawn care businesses are often subject to unfortunate accidents that can lead to financial loss. Insurance can protect your landscaping business from the potentially devastating effects of these risks.
The factors pertinent to insurance costs for your landscaping or lawn care company include your risk exposures and services provided. For example, a landscaping company that does mowing and edging would pay a different premium than a company specializing only in hardscapes or tree trimming. Your landscape insurance expenditure depends upon many factors, coverage type, limits, revenue, and payroll are a few of the major ones.
Basic landscaping and lawn care insurance
General Liability Insurance (GL)
General Liability insurance (GLI) is sometimes known as Business Liability insurance, Public Liability, or Commercial General Liability insurance. This liability insurance includes coverage for physical property damage or bodily injury occurring during routine business activities. Without public liability insurance, when you are liable for someone's injury or property damage, you would need to pay this expense from your bottom line.
Five ways General Liability insurance can help your business:
Bodily Injury - If your business's premises or job site where work is being performed, is the scene of an injury, this insurance can cover the injured person's damages such as medical cost, lost wages, or pain and suffering.
Property Damage - Employees sometimes cause damage to client property while performing services. Your GL policy can assist you with the repair cost.
Reputational Harm – Personal Injury (included with General Liability) insurance can provide coverage for libel, false arrest, wrongful eviction, and unlawful invasion of privacy allegations.
Advertising Injury - Copyright infringement claims are handled within the scope of a General Liability insurance policy.
Damage to premises rented to you - If your rented property is damaged by fire caused by your business' negligence, your General Liability policy reimburses would reimburse the landlord for damage, up to the limit on your policy.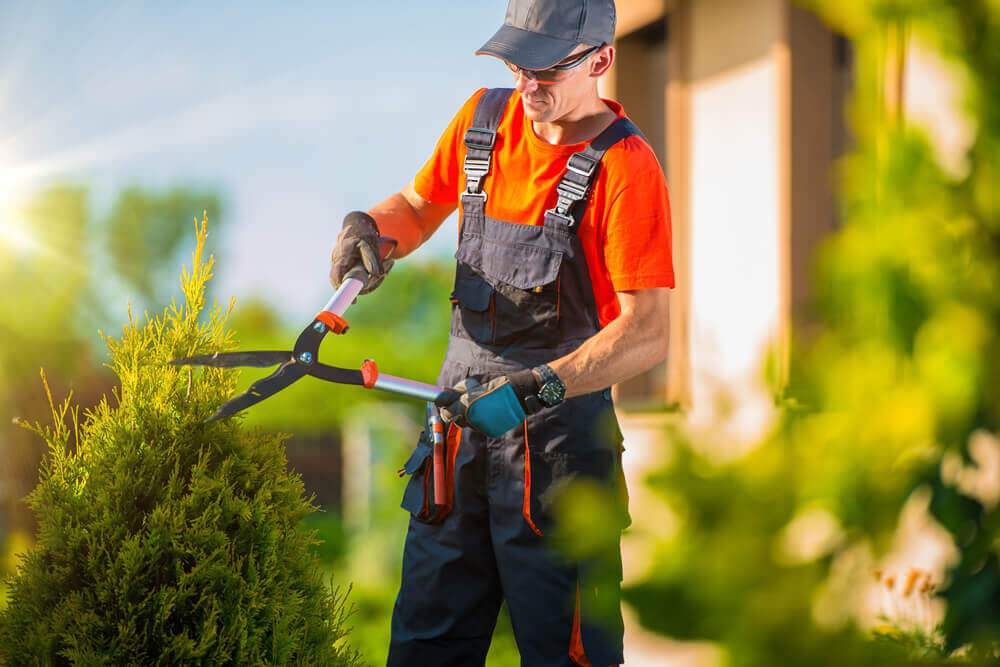 General Liability insurance does not intend to pay for all injuries and damages in all situations. General Liability policies do not cover liability to employees for lost wages or medical care, instead, your workers would need Workers' Compensation insurance.
Commercial Property Insurance
Commercial Property insurance safeguards the building you own and the business assets, you use to run your company. It covers property losses from various sources, including:
Fire
Burglary
Theft
Wind
Lightning
Hail
Aircraft damage
Riot
Civil Commotion
Vandalism
Explosion
Commercial Property insurance can help protect your business's physical assets, such as:
Building
Equipment
Tools
Inventory
Furniture
Personal property
Fixtures
It also covers business interruption and optional extra expense, when your location is damaged by a covered peril, to the point that makes normal business operations impossible. So, if your business activities get interrupted due to building damage from a fire, and you incur lost revenue because of that damage, your business interruption insurance can help your business recover.
Commercial Property insurance can help your business in the event of:
A fire damages or destroys your computers
Lightning strikes the building and damages your electrical system and equipment
Someone breaks into your building and steals your inventory
Workers' Compensation Insurance
Workers' Compensation insurance, also known as workman's comp or workers comp, provides benefits to your employees who are injured on the job. In some cases, illnesses are covered too, but only if the illness is directly related to the type of work performed. Just because someone got Covid doesn't mean they are eligible for work comp as the virus could have been picked up anywhere. The statutory benefit amounts can vary from state to state but include the following:
Pays the employee's medical bills, prescriptions, rehabilitation, etc.
Replaces a significant portion of their earnings if they are unable to work
Enable beneficiaries to receive disability benefits.
Death benefits, such as paying for a funeral, when work injury causes death
Workers' compensation also offers advantages to small companies as it includes coverage for Employers Liability. This coverage will defend your business from employee and family lawsuits alleging the business was negligent for causing the injury. You're focused on carefully running your company, but accidents can still occur in the workplace. In such situations, the worker's compensation for small companies you carry will help solve your dilemma by covering the statutory benefits required. It can help protect your workers if they:
Trip walking up the stairs in your office
Get carpal tunnel syndrome from repetitive motions like edge trimming
Get hurt in a car accident while visiting a client
It is helpful to train your staff for different responsibilities if they aren't able to return to their old jobs. If they cannot perform these jobs at all, in the case of a permanent partial disability, coverage for worker's compensation can offer long-term disability payments.
Most states require businesses to carry workers' compensation insurance, depending on the number of employees your business has. Some states have exemptions for particular categories of workers. Make sure you are complying with your state's requirements.
Inland Marine Insurance
Inland Marine insurance is a complex form of marine insurance covering several specialized property types. An Inland Marine policy can cover business-owned assets from medical equipment to fine art, solar energy equipment to contractors' tools and equipment. Inland marine coverage may also protect property designed to transport or communicate, such as commuter rail systems and cell phone towers.
Commercial Inland Marine for contractors' equipment protects the business assets that are regularly used offsite, it covers them during transit and while at a job site.
Businesses that work off-site with equipment, or have the property of others in their care, typically need commercial inland marine insurance coverage. Below is a list of industries most likely to purchase inland marine insurance and the coverage options that may be best for them.
Construction- Because businesses in the construction industry work is off-site, they typically need Inland Marine coverage. Construction businesses often purchase coverage for:
Builders risk-new structures under construction
Contractors' equipment- loaders, backhoes, lawnmowers, etc.
Installation floater-for material or equipment from purchase to installation
Laptops, mobile devices, surveying equipment
Cranes, cherry-pickers, scissor lifts
Technology- Technology businesses frequently purchase Inland Marine insurance to protect their following holdings:
Communication towers
Installation floater
Renewable energy equipment
Electronic equipment
Transportation- Inland transport grew significantly compared to ocean transport due to the ability of inland entrepreneurs to deliver merchandise over land. Inland Marine insurance can help transportation businesses protect the following:
Motor truck cargo
Related property
Rolling stock
Shipper's interest
Warehouse and logistics companies
Equipment -
Among the types of equipment covered are:
Agriculture and landscaping
Computer
Electronic
Entertainment
Flooring
Medical
Party and special event
Sales and rental dealers
Miscellaneous inland marine - Inland marine is commonly used to offer coverage for property that is not usually covered by a standard property insurance policy. Some of the unique types of property often covered are:
Bailees
Collectibles
Exhibitions
Fine arts
Musical instruments
Patterns and dies
Signs
Vending machines
Commercial Umbrella Insurance
Commercial Umbrella insurance helps protect your business from large liability lawsuit settlements when a claim exceeds the limits of your underlying $1,000,000 limit on auto, general, or employers' liability policy. Without an umbrella policy, your business would have to pay out-of-pocket those damages that exceed your policy limits. Most likely your business would just have to close down and claim bankruptcy.
Keep in mind that Commercial Umbrella insurance is a little different from excess liability coverage. Excess Liability coverage extends the limits of single or multiple liability policies, just like an umbrella. A Commercial Umbrella form may provide coverage in some instances that are not covered by the underlying policy whereas an excess policy only covers what the underlying policy does and sometimes, is more restrictive than the underlying policy.
A Commercial Umbrella insurance covers the excess damages once the underlying coverage limit is exhausted:
A large bodily injury settlement of over $1,000,000 from a customer fall
Property damage that your business caused over $1,000,000
Multi-car accident caused by your driver in a business-owned vehicle where multiple injuries far exceed the $1,000,000 auto liability limit
Frequently Asked Questions (FAQ) about Insurance for Landscaping Business Insurance
1. What insurance do you need for a landscaping business?
When starting a landscaping business, you should evaluate the following types of Insurance to protect you and your business from potential liability or property losses:
1. General liability insurance (GL): This insurance is helpful for property damage and bodily injury liability arising from your business activities.
2. Commercial Property insurance: It helps to safeguard your business-owned building and contents from loss or damage by covered perils such as fire, wind, hail, lightning, theft, and vandalism.
3. Workers' compensation insurance: It covers medical costs and a percentage of lost wages if an employee is hurt on the job and unable to work due to the injury.
4. Inland Marine Insurance: It can help protect tools and equipment in transit or at a job site from covered perils.
5. Business auto insurance: Since your business depends on your ability to transport employees and equipment to perform your work, you will want to insure them for physical damage with collision and comprehensive coverage. You'll need to meet your state's motor vehicle insurance requirements as well, and while you're at it, maybe you want to include rental coverage so you have a replacement to drive while your truck is in the shop for repairs after an accident.
6. Commercial Umbrella Insurance: This insurance safeguards your business by adding an additional limit of liability beyond the underlying general, auto, or employers' liability policy limits.
2. Do landscaping companies need insurance?
Landscaping companies should have insurance to protect against substantial financial losses from accidents, property damage, and legal expenses. Insurance ensures the company can respond to liability claims or lawsuits resulting from the work it does. Some coverage is required by law depending on a company's number of employees or if it owns business vehicles.
3. How do I get insurance for my landscaping business?
For landscaping businesses, you can get an instant quote at InsuranceAdvisor.com for general liability and workers' compensation coverage. Have questions? Need assistance? Please consult with our reputable and experienced insurance agents by phone at 855-600-2384.
4. How much does landscaping insurance cost?
Landscaping insurance costs vary based on revenue size, services provided, location, annual payroll, equipment values, and number of trucks owned. The type of insurance the business needs and the limits it carries also play a part in overall cost.
5. How Does Landscaping Insurance Protect Landscapers?
Landscaping insurance is vital for landscaping businesses, safeguarding against financial losses from covered incidents. If your best lawn mower is stolen from your truck, do you want to pay to replace it? If your vehicle is in an accident, wouldn't it be nice to know you can get a replacement vehicle while yours is repaired? When an employee breaks an expensive statue in a client's landscape, do you want to pay for that out of pocket and have a not-so-easy exchange with your client? Wouldn't it be better and more professional to tell your client that the incident will be reported to your insurance company and that an adjuster will contact them to settle the claim? Everyone is familiar with car accidents and how much of a hassle they can be, but have you ever hurt another driver or passenger when you're at fault for the accident? You'll be thankful that you have the auto liability insurance to respond when the lawsuit is filed.
We Are a Trusted Insurance Provider