Top Businesses We Insure in the Insurance for Insurance Agents
Understanding Business Insurance for Insurance Agents
An insurance agent is a state licensed professional who guides their customers through the insurance purchasing process. Most work for either a captive agency (think State Farm®), an independent agency (represents many insurance carriers) or directly for an insurance company (think Geico®). An agent may be an employee or an independent contractor, if the latter, they will need to purchase an E & O insurance policy for their operations.
An insurance agent assists their customers by explaining coverage, giving claim scenarios and providing quotations that include the appropriate coverage for the customer. Some may specialize in personal lines insurance, for example, homeowners, tenant contents or auto policies. Others specialize on the commercial side, meaning they sell various policies to business owners such as general liability, workers compensation, or package policies.
But the question is, do insurance agents also need business insurance? Yes, absolutely! Due to the complex nature of the insurance industry, there are several policies that are recommended:
Professional Liability
General liability
Property Insurance
Cyber Liability
Commercial auto
Workers compensation insurance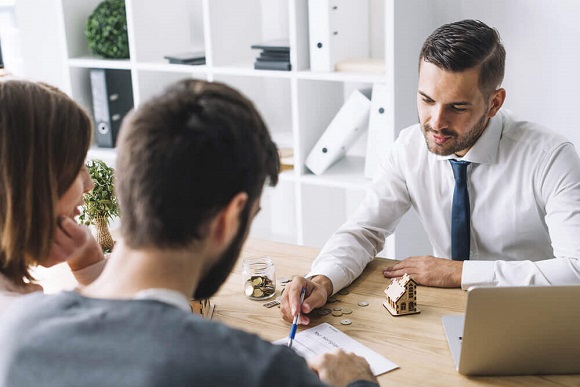 Risks and Liabilities
Let's go through some of the exposures an insurance agent may face:
Scenario 1: Renewing clients policies - A client tells the agent to renew their policy and pays the agent for the annual premium. For whatever reason, the renewal request and premium payment do not get to the insurance carrier and the policy lapses. The client, unaware and uninsured, suffers a loss that would have been paid by the policy that didn't renew. The client demands that the insurance agent fix the situation, including paying the claim and putting their insurance policy back in place. The agent's Errors & Omission's policy would respond to this claim lawsuits arising from the incident.
Scenario 2: Bodily injury - A client visits the agent's office and falls on the wet floor, breaking her ankle. Since she feels your office is negligent for her injury, she sues the agent and business for her medical costs, pain and suffering and lost wages resulting from her fall. General liability coverage will respond to her lawsuit.
Scenario 3: Cyber Attack - Insurance agents must collect a lot of information in order to write an insurance policy, some of which would be protected "private information", such as a driver's license number, auto infractions for a business auto policy or owner's social security numbers on a workers compensation policy. This information, often stored in the online agency management system, opens the agent to cyber-attacks in which their clients' personal information is compromised and may be held for ransom. The agency management system could also suffer damage during the attack. Cyber coverage would respond to these types of claims.
Recommended Policies For Insurance Brokers' Business Insurance
An insurance agent knows that general liability insurance only covers bodily injury and property damage liability to third parties, limited personal and advertising injury and sometimes medical payments but it doesn't provide the agent the most comprehensive protection. Therefore, the policies that are listed below should be considered as well.
Professional liability (E&O)
How would your business react if you made an error that caused a significant financial loss for a customer and your firm faced a lawsuit? Or, even more discouraging, what if you lose a client and they accuse you and your company of negligence, even if the allegation is groundless?
Professional liability insurance is also called Error and Omission (E&O) insurance. E & O protects your business against claims and lawsuits arising from professional mistakes, omissions, or a failure to perform a service. If the professional service caused your customer to lose money, this is the coverage needed. General liability insurance excludes coverage for claims resulting from providing a professional service.
In addition to insuring your professional exposures, an E&O Insurance Policy can help your business:
Navigate claims - Your insurance agent can help you deal with the professional liability claims process with your insurance company. Contact your agent if you need to discuss a potential claim situation or have questions.
Pay legal expenses - Even if you are not responsible for the act that caused the claim or suit, defense costs are expensive. Even only to get your company dismissed from the case, can be costly. A real estate company's professional liability insurance helps cover unexpected legal fees for both legitimate and frivolous claims.
Meet contractual requirements - Many business service contracts require professional companies to carry both general and professional liability insurance coverage.
Pays damages - Your professional liability carrier pays the court awarded judgments or negotiated settlements for covered wrongful acts.
Cyber Liability
Most cyber policies include both first and third-party coverage. First party coverage includes cyber incident response expenses, cyber-crime (funds transfer fraud, extortion), system damage and business interruption. Third party coverage includes network security and privacy liability, legal defense, regulatory fines, PCI fines, and media liability. This policy is also referred to as cyber risk insurance. Moreover, as an agent, you will spend less time worrying about those cyber threats and more on what matters most – your customers' wellbeing.
Commercial auto
Commercial auto insurance is different from personal auto insurance, so be sure if you regularly use your auto for business purposes, taking clients out for lunch or picking up office supplies, that your personal auto carrier knows how the vehicle is used so they can add a necessary endorsement or rewrite to a business auto policy so a claim doesn't get denied. Both auto policy types provide the same type of coverage although the underwriting requirements and qualifications for each policy are different.
Workers compensation insurance
Workers compensation may be required in your state, it will depend on the number of employees, owners and the business entity type so check your state's requirements. Workers compensation pays medical costs and a percentage of lost wages for the employee resulting from an "on the job injury as well as state mandated death benefits to the family.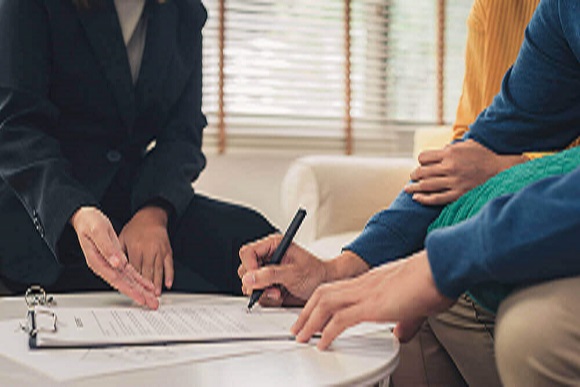 Comprehensive E&O Insurance Policy Costs
The comprehensive costs for insurance agent's policies vary based on many factors, a few include:
Annual Revenue
Location and values of assets insured
Annual payroll
Real estate services provided

Types of insurance purchased

Number of client records on file
We cannot provide an accurate Professional Liability premium range. There are too many variables that determine the premium. A hairstylist may only pay $1,000 for a $1,000,000 limit of professional liability; however, an architect that designs high-rise buildings may pay $250,000 for a $1,000,000 limit. The annual revenue, professional services provided, limit, and deductible options play a part in premium determination.
While it's true that there is no way to provide an accurate cost of a BOP insurance policy, very small businesses, depending on the property values insured, can expect a premium that falls between $500 and $5,000 per year. Suppose you opt for general liability and property insurance individually rather than those provided by a BOP. In that case, you will likely pay close to 10% more than you would for a BOP, which is why BOP insurance policies are so popular among small establishments.
Choosing the Best Professional Liability Insurance?
A few things to consider when purchasing a professional liability insurance policy. These are brief descriptions of terms to be aware of, not to replace your policy terms and conditions. Here are a few:
Retroactive Date - this is the date that your current professional liability policy shows and represents the start date coverage for wrongful acts and stays the same with each renewal. When you buy your first professional liability policy on a claims-made coverage form, the effective date will be the retroactive date, and it will stay the same on future policies with the same carrier. If you change insurers, you need to get your new insurance company to honor your old retroactive date, or you will be without any coverage for the period from the initial retroactive date to the new policy's effective date.
Claims Made Coverage - Most professional liability policies are written on a "claims-made coverage form." A claims-made policy means that both the incident that occurred causing the claim and the report of the claim to the insurer must occur within the annual policy term or within the period from the policy's retroactive date to the current policy's expiration date.
Covered Professional Services - Most policies have an endorsement that defines what professional services are covered. Assure that your professional services are included in this endorsement's defined professional services.
Tail coverage - Built-in extended or supplemental reporting period; one is included, and one you must purchase. A tail extends the window for reporting claims under the policy to the insurer. Helpful to buy if discontinuing professional operations or if changing insurance companies.
Frequently Asked Questions (FAQ) about Insurance Agent's Insurance
1. How much is E&O insurance for insurance agents?
Most professional liability policies for insurance agents will start at a minimum of $1,000 and go up from there. The premium will be determined by the policy limit, type of insurance sold, number of years an agent has been selling, type of clients, area of expertise, revenue and prior loss history.
2. What is the difference between an insurance agent and an insurance broker?
Insurance Brokers represent the client to the insurance company when arranging insurance coverage, while insurance agents represent their insurance carriers to the client.
3. Why do insurance agents choose Insurance Advisor?
Insuring small businesses across the country are Insurance Advisor's licensed agents' specialty and most insurance agents or agencies are small businesses. Our trusted advisors are knowledgeable and will meet your commercial insurance needs. By combining traditional agent relationships with online convenience and flexibility, we can offer you the best of both worlds.
4. Is E&O insurance necessary for life insurance agents?
Yes! Life insurance agents should carry E&O liability insurance. Even though life insurance agents are insurance professionals, mistakes can still occur. This insurance will provide defense for lawsuits and allegations of professional misconduct for covered wrongful acts.
We are a Trusted Service Provider