Fabrics, sewing supplies, crafting materials, garment care, and sewing machines fill the shelves of sewing machine stores. Many of these stores also offer sewing machine repair and tailoring services. These supply stores provide everything tailors and crafters need to give their customers superior products and services.
According to an IMARC 2022-2027 forecast, the global sewing machine market was worth $6.1 billion in 2021. Furthermore, it is expected to reach $8.4 billion by 2027 at a CAGR of 5.4%. No wonder the demand for sewing machines and supplies is soaring.
Like all businesses, sewing machine stores want to stay profitable for as long as possible. Buying the right insurance for sewing machine stores can help the store financially and save their business from losses paid out of pocket.
Risks and Liabilities Associated With a Sewing Machine Store
Regardless of the type of operation, there is always a risk of something going wrong. Mishaps and unforeseen situations can happen in any industry; a sewing machine store is no different. It is vulnerable to potential losses and liability lawsuits. Therefore, Sewing Machine Shop Insurance is an excellent investment.
A sewing machine business is prone to the following risks:
Property Loss
A sewing machine repair goes awry when an electrical issue on a machine being repaired gets out of hand. Fire ensues, damaging the business contents, sewing machines, and improvements and betterments the store tenant installed when they moved in. The store is unable to open as a result of the fire.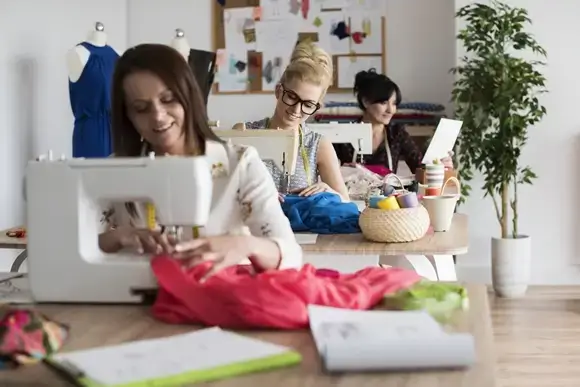 Customer Injury
A customer may trip and break an ankle if they trip over something or if the floor is wet, causing a fall. The injury would undoubtedly cause them to seek medical treatment; the customer can sue the sewing machine store for the cost of medical care, pain and suffering, and financial loss from being unable to work. The store owner, in this case, would most likely be found liable and have to pay for the injured person's damages. Many insurers will handle this claim before it gets to the seriousness of a lawsuit, as it would be in the insurance company's best interest to avoid a trial and the legal costs involved.
An Ex-Employee Filing a Lawsuit
A former employee can file a lawsuit against the business owner for firing them. They may file charges of improper termination based on discrimination. As a result, the business owner will need to hire a lawyer to defend their business or may be able to rely on his employment practices liability policy to provide legal defense.
Sewing machine store operators would have to spend their hard-earned cash to recover from these unexpected situations. Whereas having proper insurance for their store will make it easier for them to overcome these situations.
Insurance Options for Sewing Machine Stores
Property Insurance
The sewing machine shop structure, the sewing machines, fabrics, and crafting material may need to be insured in case of a loss from fire, tornado, burglary, vandalism, etc. Property insurance will provide coverage for replacing or repairing the business premises and contents from damage resulting from covered perils. The property insurance also includes business interruption coverage.
Flood Insurance
If a sewing machine shop is at risk of flooding, buying flood insurance may help. It insures the building and its contents, and in some cases, you may purchase business interruption coverage resulting from flood damage.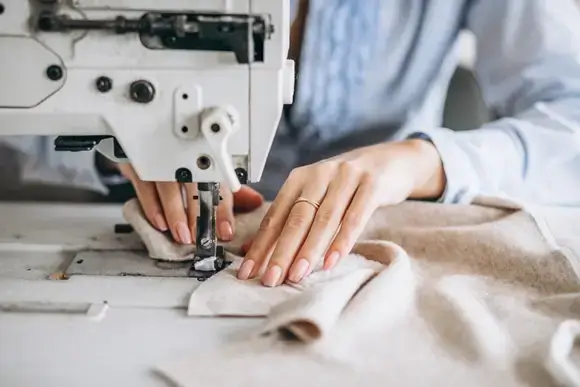 General Liability Insurance
General Liability Insurance provides coverage against third-party property damage or bodily injury occurrences. For example, a client slips over a thread bundle on the floor and breaks their wrist. The sewing machine store owner would most likely be held responsible and have to pay for the customer's financial loss and pain and suffering. General liability insurance comes in handy during such circumstances, as the carrier will deal with the injured party while trying to avoid this claim evolving into a lawsuit.
Business Owner's Policy
A business owner's policy is cost-effective insurance combining the following:
General liability insurance.
Commercial property insurance coverage.
The general liability will respond to defend lawsuits businesses could face due to third-party injuries, property damage, product liability incidents, and advertising injuries for covered claims. The property insurance covers business assets from perils not excluded in the policy and provides business interruption coverage.
Product Liability Insurance
Product liability insurance (usually included with general liability) protects the business against property damage and bodily injury caused to consumers from products sold. This coverage also provides legal defense and pays awarded damages and other expenses that may arise due to lawsuits filed because of product defects.
Worker's Compensation Insurance
A worker's compensation insurance can be helpful if sewing machine suppliers have one or more employees. This policy will pay for the cost of medical treatment and a percentage of lost wages in case an employee gets hurt while working. This policy handles statutory employer requirements with regard to employees.
Business Income Insurance
Business Interruption insurance will respond when a business cannot operate because of covered damage to the building. Suppose the store cannot resume normal business operations after a fire or hurricane damages the property. In that case, this coverage will replace lost revenue at limits purchased by the insured so they can continue to pay their ongoing expenses.
Employee Dishonesty Insurance
There could be instances when a dishonest employee who steals cash or merchandise from the store could be hired. This insurance will reimburse the insured for employee theft while also taking legal action against the dishonest employee. Other covered dishonest acts by employees include forgery and alteration of checks or fraudulent bank transfers.
Employment Practices Liability Insurance
This type of insurance insures against employee lawsuits, when an employee sues a business due to wrongful termination, sexual harassment, hostile workplace or a host of other wrongful acts. Employment practices liability insurance provides defense and will pay the settlement for covered employment claims.
Cost of Sewing Machine Store Insurance
The cost of sewing machine store insurance depends on the following:
Location of the shop
Building details
Annual revenue and payroll
Values insured for business-owned property
Liability limit • Claims history
Types of business insurance coverage purchased
Summing up
With such a hands-on craft, it is essential to have insurance coverage that helps the business owner overcome financial challenges. Business owners should carefully assess their needs and requirements and review the policy's coverage and exclusions with their agent before purchasing insurance. To get a quote for your business insurance, please visit us at www.insuranceadvisor.com.
We Are a Trusted Insurance Provider