Understanding Wig Store Insurance
Not carrying general liability insurance may lead to insurance claims running into hundreds of thousands of dollars. It can be devastating for a wig store to bear. Keeping wigs in the inventory can be a significant investment and needs protection from disastrous events that could quickly wipe out a business. It could result from hurricane or tornado emergencies, mob disturbances, fires, or burglaries.
Like any business, hair and beauty salons are risk-aware and have processes that help them avoid many such events. Yet, unforeseen threats exist and need to be mitigated. That could be achieved by buying small business insurance.
US beauty salon sales will be at US$ 53.6 billion. The insurance industry has helped beauty salons operate unimpeded by costly claims, thus ensuring the sector's growth.
Business Risks
Product exposures of wig stores need coverage. Let's say the adhesive used in a wig causes an allergic reaction in a customer, or a hairpiece cause's scalp damage or hair loss. These types of occurrences could result in product liability claims. Risks unique to wig stores need to be covered by appropriate insurance policies. Insurance on inventory, equipment, and furnishings should also be obtained.
Example 1: Burglary – Inventory was stolen from a wig store by a thief.
Example 2: Copyright Infringement – A hair and beauty salon mistakenly puts up a billboard using a creative image trademarked by a cosmetic store and gets sued.
Example 3: Property damage – A raging fire in a wig store causes building and inventory damage.
Example 4: Data breach – A wig store that accepts orders online is especially exposed to data breaches of the business's information and customer details like their private and billing information.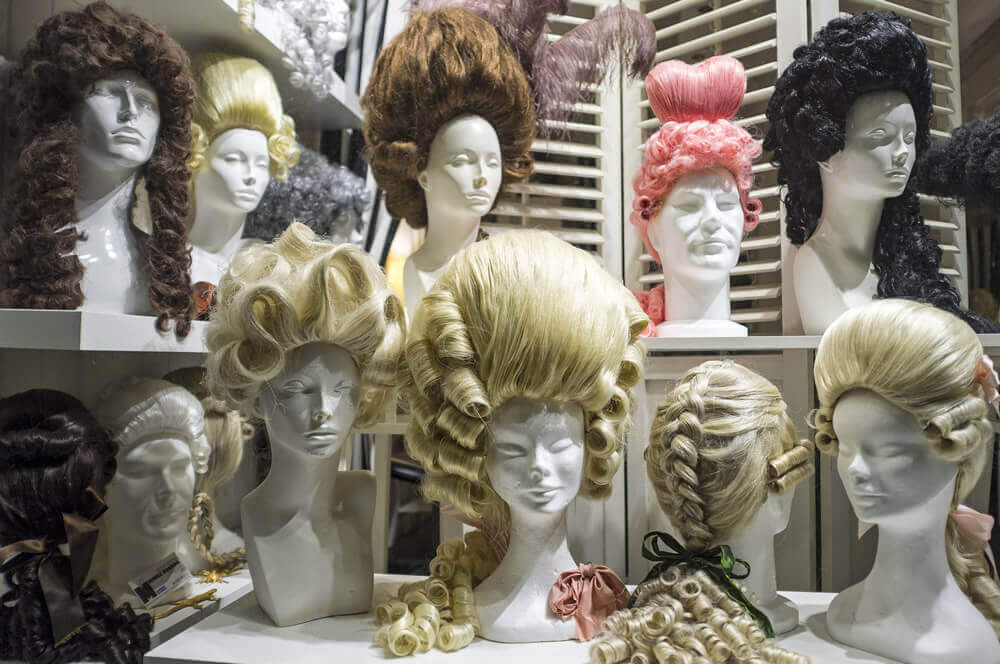 Recommended Policies
A wig store deals with multiple exposures, but some policies can mitigate their risks while it focuses on running its business. Insurance policies with particular relevance to wig stores are:
General Liability Insurance
Product Liability Insurance
Business Interruption
Workers' Compensation insurance
Business Owners' Policy
Cyber Liability Insurance
General Liability Insurance
This is one of the primary policies that wig stores purchase. Many people visit the store, making the safety of the visitors and the store an important prerogative for the business owner. Product liability, property damage liability, and personal injury liability are some of the claims that could be raised. For example, if a client trips over a wig and hurts himself, general liability would cover medical costs and other claims. General liability insurance also picks up legal defense costs for covered claims.
Example 1: If a hair wig store creates custom hairpieces, any hair loss, irritation, or rash will cause a claim.
Example 2: Advertising injury – A hair wig store mistakenly uses a cosmetic store's billboard creative image for the salon's advertisement campaign.
Product Liability Insurance
Product liability insurance is included within the general liability policy and covers the legal fees needed to defend the claim arising from defective products inadvertently sold by the wig store. Claims arise when there's some bodily injury or property damage liability resulting from a malfunctioning product sold by the wig store.
Example: There are bed bugs in a wig sold to a customer. After she buys the wig, her home is exposed to a bed bug infestation. She sues the hair and beauty salon for damage to her property and the extermination costs. A product liability policy would cover the claim if it's proven the bed bugs came from the purchased wig.
Commercial Property Insurance
Property insurance protects the physical structure, premises, furniture, equipment, and inventory for covered perils in the policy. It covers the wig store's inventory in the case of a disaster, a fire, tornado, theft, or an act of vandalism that destroys the shop.
Example: Wigs are expensive inventory. If the wig store gets attacked during a spate of mob vandalism, the commercial property insurance will bear the costs.
Business Interruption
This coverage comes into effect if the wig store temporarily shuts down because the building is damaged for a covered reason and normal operations cannot be performed.
Example: Water leakage from a roof damaged by a hurricane at a hair and beauty salon temporarily shuts down the business. The loss of revenue occurs during a peak shopping season. The business interruption policy will cover the repair expenses and reimburse the loss of income so the business owner can bear the rent and other expenses until the facility reopens.
Workers' Compensation Insurance
This covers employees' medical expenses and a percentage of their lost income if they suffer some injury while working at the store. Workers' compensation also provides financial benefits for an employee's dependents if they lose their lives performing their job at the establishment.
Example: An employee suffers chronic shoulder pain during the discharge of her duties. The store's workers' compensation insurance would compensate her for her lost wages till she returns to work.
Additional Coverages
Business Owner's Policy or BOP
This combines general liability, property, business interruption, and extra expense coverage. Smaller wig stores, in particular, prefer this cost-effective policy.
Cyber Insurance
Cybercrimes are rampant. The risk is particularly high if the store sells its products online.
Example: Data breach – A wig store accepts orders online. This insurance covers data breaches when credit card details and other customer private information are compromised. Cyber liability insurance will respond to liability claims and provide for credit monitoring expenses as well as first-party coverage for system damage or lost income for denial of service attacks.
Comprehensive Insurance costs
To decide on the right policies to cover a wig store, one must look at various exposures, such as its annual revenue, location, the sizes and number of outlets it has, property values insured, and its claims' history. What the store's policies will cost will be a calculation based on these facts.
Who Benefits?
A safely functioning wig store is ultimately in the interest of the public, the business establishment, the employees running the shop, and the customers who visit the premises to make purchases. A good wig store insurance benefits all the stakeholders of the store.
We Are a Trusted Insurance Provider