General Liability Insurance Workers Compensation Insurance Umbrella or Excess Liability Insurance
Understanding Insurance for Mental Health Counselors
A mental health counselor treats people affected with psychological, mental, and emotional disorders. Mental health has become paramount these days owing to increasing stress amongst all of us. In the United States, according to Johns Hopkins, 26% of adults reportedly suffer from a mental health disorder every year. The importance of seeking quality care and support for mental health has increased. The global mental health market is estimated to be $527.44 billion by 2030, with a CAGR of 3.4%, as per Prophecy Market Insights, a marketing agency based in the US.
Mental health counselors work with patients using numerous psychotherapies to help develop meaningful behavior changes. Their training equips them to help people suffering from anxiety, addiction, depression, abuse, eating disorders, personality disorders, dementia, and adjustment disorders.
Mental health counselors face various risks and liabilities, considering the nature of their work. Several problems can occur while working with clients, clients who don't connect with a few methodologies, conflicts of interest, and maintaining patient privacy.
Getting Business Insurance for Mental Health Counselors can provide the right protection against unforeseen circumstances, enabling counselors to serve clients smoothly, especially those who work in private practices.
Risks and Liabilities for Mental Health Counselling
Numerous risks and liabilities are associated with therapy and counseling professionals, including:
Failing to meet the standard of care: Accusations and allegations from the client can burden a therapist who doesn't meet the standard of care. For instance, a client can sue a therapist for failing to treat a credible threat of suicide, which resulted in injuries due to a failed suicide attempt.
Third-party injury or property damage: There could be a risk of a client falling from the staircase or an employee who accidentally knocks the client's phone off a table during a counseling session. In such cases, the victims can accuse mental health counselors of injury to clients or of damaging their property. Apart from paying hefty medical bills, they might also have to hire an expensive lawyer when faced with defending a lawsuit.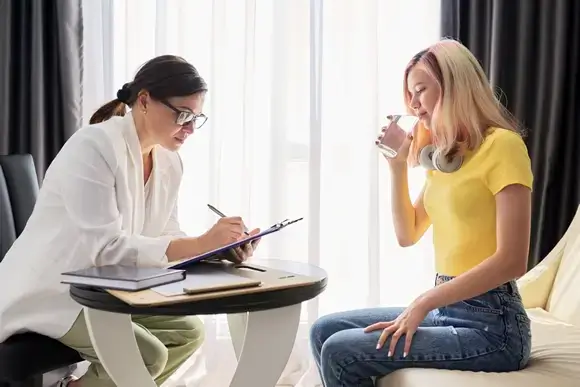 Accusations of negligence: A parent hires a therapy and counseling professional for their son who is suffering from drug and alcohol abuse. The treatment begins, and the son informs the parent that the treatment is working well. He continues appropriate behavior but gets arrested after a few days for driving under the influence and injuring another driver. The parents get angry and sue the mental health counselor for negligence even if the counselor gave the right therapy.
Sexual misconduct: A client has been seeking therapy from a mental health counselor for a few months and has developed inappropriate feelings for the counselor. Having recognized the client's intentions, the mental health counselor asks to refer the client to a different counselor. The client, in turn, files a lawsuit against the counselor for abandonment and accuses them of sexual misconduct.
Proper Mental Health Counselor Insurance protects the counselors against legitimate and unfounded claims for covered wrongful acts.
Insurance Coverage for Therapy and Counseling Professionals
General Liability Insurance:
General liability insurance (GL) provides coverage against common business risks, such as injury to clients, property damage, and advertising injury. Meeting clients daily involves risks, such as a client tripping and breaking his arm due to a loose rug at the clinic. There is a chance that the client can blame the mental health practice for the injury. If the client sues, the counseling business would be responsible for the damages and a hefty attorney fee. It could be a serious financial setback for the mental health practice without the proper coverage.
This type of insurance pays for defense and court-ordered judgments, including economic damages, medical costs, and pain and suffering.
While interacting with clients, counseling professionals might have to handle their personal property. If a visitor's property gets damaged to the practice's negligence, it can be held liable. GL pays for repairing or replacing items damaged by the business.
This insurance also provides limited Advertising Injury in case of accidental copyright infringement. There could be a possibility of unintentionally copying a competitor's logo or slogan while marketing one's business.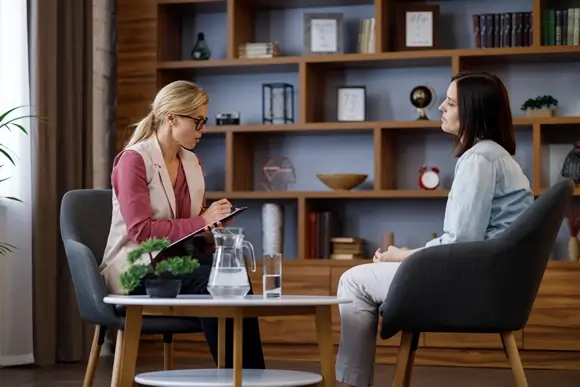 Professional Liability Insurance for Mental Health Counselors:
Also known as errors and omission or malpractice insurance, this policy is essential for anyone offering professional counseling services. It provides coverage against claims arising due to negligence, mistakes, omissions, and past rendered professional services that cause harm to the patient or others. The client can sue a counselor for making a professional mistake that caused personal harm.
With licensed medical practitioners, General Liability often excludes Personal Injury as this is better covered under the Professional Liability policy. Personal Injury liability covers incidents where there are accusations of invasion of privacy, wrongful detention, false arrest, and malicious prosecution, to name a few.
Business Owner's Policy:
This insurance bundles general liability and commercial property insurance for practices with commercial space and owned assets. A BOP is a cost-effective policy too. The general liability component pays for accidental client injuries, property damage, and advertising injury. In comparison, the commercial property component protects the business's building and assets in the event of a fire, hurricane, vandalism, theft, and more.
Workers' Compensation Insurance:
This insurance pays for medical care and compensation to employees who get injured at work. A percentage of missed wages is reimbursed if the employee cannot return to work because of their injury. In case of fatalities resulting from a work accident, it covers funerals and compensation for the affected family. Here, the state sets the benefit amounts.
Cost of Mental Health Counselor Insurance
The cost of mental health counselor insurance depends on the following factors:
Type of therapy and counseling services given
Number of licensed staff
Revenue generated
Number of patients
Business equipment and property value
Location of the business
Summing up
Regardless of the business type, having business insurance is a great investment to safeguard a business during difficult situations. Before choosing a policy, carefully read the terms and conditions and then make an informed decision. To get a quote for your business insurance, please visit us at www.insuranceadvisor.com.
We Are a Trusted Service Provider