Top businesses we insure in Insurance For Construction Company
Understanding Independent Contractors Insurance
Whether it is building houses, commercial buildings or other structures, general contractors have a lot of responsibilities on their shoulders. General Contractors are responsible to oversee all construction operations from ground zero. A lot could go wrong between dealing with schedules, coordinating with subcontractors, to hiring labor and ordering construction materials. General Contractor Insurance gives the general contractor peace of mind so they can focus on the construction without the hassle of worrying about operational risks.
The major insurance policies for a GC to consider are:
General Liability Insurance
Commercial Property Insurance
Commercial Auto Liability Insurance
Professional Liability Insurance
Builder's Risk Insurance
Worker's Compensation Insurance
Inland Marine Insurance (contractors equipment)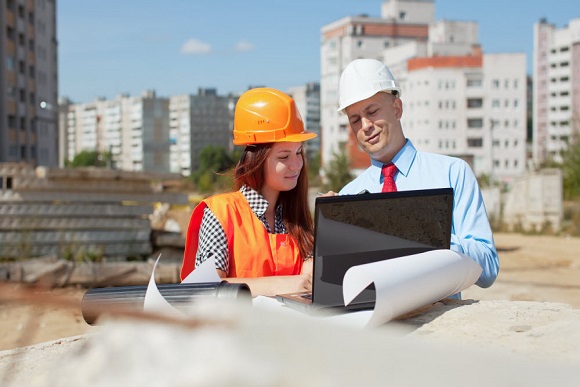 Potential Risks and Liabilities
Assess these risk scenarios to understand the potential business risks of your profession.
These scenarios will help you understand the application of Independent Contractors Insurance.
Scenario 1 - An employee falls from the top of the building and fractures their leg. Your Worker's Compensation Insurance will cover medical costs and a percentage lost income.
Scenario 2 - A house that you are building catches fire from a lightning strike. Builders Risk Insurance will pay for your cost to rebuild the house.
Scenario 3 - A client brings a guest to your construction site, the guest trips over a tool and sues you for bodily injury. General Liability Insurance comes into the picture in such situations.
Recommended Policies For Business Insurance for Contractors
Commerical General Liability Insurance
Property damage or bodily injury is likely to occur in your line of business. This insurance mainly provides financial protection against third-party property damage and bodily injury liability claims. Many clients require contractors to carry Commercial General Liability Insurance to be awarded a contract and most of the time excess or umbrella coverage is also required.
Worker's Compensation Insurance
Workers' Compensation for contractors is mandated in most states. State laws make the employer liable for injury to employees while on the job. Most employers are unable to fulfill that responsibility on their own so they purchase a worker's compensation policy. By purchasing this policy, the employer transfers the responsibility to pay lost wages, medical expenses, or death benefits to the insurance company. Since construction has a higher rate of injury, it is important to secure workers compensation to assure employee wellbeing and comply with state law.
Commercial Property Insurance
Commercial Property Insurance is vital if your business owns assets, such as a building, furniture, equipment, computers, printers, stock and supplies. Property insurance covers loss or damage to your business owned property from covered perils such as fire, theft, wind, hail, and riot.
Commercial Auto Liability
Commercial Auto Insurance is like a package policy in a way since it can include liability for property damage or bodily injury, usually some first party coverage such as No-Fault or Personal Injury Protection and medical expense for occupants of the vehicle. Physical damage such as comprehensive and collision coverage is included for your own vehicles. Contractors may have heavy-duty vehicles that transport construction equipment and material back and forth. If your employee runs a red light while driving a business vehicle, this policy will cover the damage to the vehicle and bodily injury of the other party.
Professional Liability Insurance
If you provide design or construction management services, you have professional liability exposures. Suppose you are remodeling a client's private residence and some of the architectural designs included in the plans have been missed during construction by your framing subcontractor and the residence collapses. The client sues you for faulty workmanship and ensuing damage and bodily injury. Hopefully, your sub has general liability insurance but your business is also on the hook for liability, since you hired the sub and may have not properly supervised them, Since this was an omission on your part as the Construction Manager, a Contractor Liability Insurance policy will respond to such lawsuits.
Builder's Risk Insurance
This insurance is applicable to general contractors that build structures from the ground up or even for partial renovations. Buildings in the course of construction whether residential or commercial are provided coverage on a builders risk policy. Incomplete structures cannot be insured on a standard property policy, a builders risk policy covers damage or loss to a building under construction. Theft, fire, wind, hail are examples of the perils insured.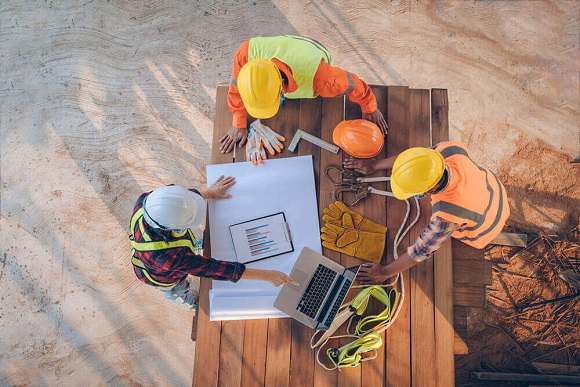 Comprehensive Coverage For Independent Contractors Insurance
Most contractors prefer getting an all-inclusive insurance package. Whether you are a contractor or a subcontractor, you will need independent contractor insurance. Our agents will evaluate your business needs depending on the following factors:
Services offered
Annual Revenue
Location
Number of Employees
Owned Commercial Property and Business Equipment
We are a Trusted Insurance Provider