Top Businesses We Insure in the Personal care
Insurance for Cosmetologists
Prior to establishing your company, you were convinced that you had a special ability to communicate with other people. You had the ability to assist people in distress and calm them, as a result, you turned your communicative abilities toward service-oriented potential businesses. Take into consideration not only who your customers are, but also how your business is protected. Personal care business insurance protects businesses such as nail salons, hair salons, spas, and massage esta blishments. You want your customers to feel and look good under your care, this insurance will help you feel confident about the risks your business may have to face.Personal care specialists can purchase insurance protection against damage to their structure, business personal property, and various liability exposures with industry-specific coverage.
Personal care specialists can purchase beauty business insurance protection against damage to their structure, business personal property, and various liability exposures with industry-specific coverage.
Types of Personal Care Business Insurance
Recommended insurance policies for beauty and personal care professionals
A personal care business needs a Business Owner's Policy that handles general liability, property coverage, and loss of revenue. Personal care business owners may also need additional coverage, such as professional liability, employee dishonesty, or cyber. The basic coverage for a personal care business owner is commonly provided by a Business Owner's Policy (BOP). It includes General Liability insurance for cosmetology and Commercial Property exposures.
General Liability Insurance
General liability protects your business from third-party injuries and property damage. Cosmetic liability insurance coverage is recommended for every business. Accidents and injuries can occur at any time, no matter how careful or conscientious you are while running your operation. If a customer or visitor sustains injuries caused by your negligence, they may make a claim or sue you for their injuries and financial loss. The liability insurance carrier provides defense against bodily injury or property damage for which you are at fault and payment of court-awarded damages from a lawsuit. General liability insurance provides coverage related to:
Customer injuries
Customer property damage
Product liability, wrongful detention, false arrest, invasion of privacy
Advertising injuries, such as slander and libel
Product Liability Insurance For Cosmetology
If your business receives a claim from a third-party for injury or property damage resulting from your product, the cosmetic liability insurance coverage responds. Personal care businesses commonly generate a big part of their revenues through the sale of your products and services, including shampoos, conditioners, and massage oils. If your company is involved in litigation as a result of a defective product sold, you may be held liable.
Product liability insurance covers your business in the event of third-party lawsuits. Product liability is typically covered by all general liability policies. For high-risk products, it's possible that a separate product liability policy will be needed.
Commercial Property Insurance For Cosmetics Companies
Property insurance covers your organization's assets against loss or damage due to covered dangers such as fire, windstorm, vandalism, explosion, water damage, and more. Many cosmetic businesses own or lease commercial space, and have business contents, equipment, and furniture for which there may be an outstanding loan. The mortgagee or loss payee will require evidence of property insurance coverage to protect their interest in the collateral.
Commercial property insurance will pay for repairs or replacement when you're building or business personal property is damaged by a covered peril. It will be especially valuable if your beauty business owns inventory or equipment that would be expensive to replace, like massage tables or salon chairs.
Professional Liability Insurance For Cosmetology
Professional liability insurance, also known as errors and omissions insurance, defends businesses against the costs of clients' lawsuits claiming harm was done in the performance of the professional service.
Whether it's a one-time error like a customer's hair dye service made their hair fall out, or if a product causes many customers to break out with skin rashes, a mistake could significantly affect your business.
This policy provides liability coverage related to:
Professional mistakes and oversights
Accusations of negligence
Improperly delivered services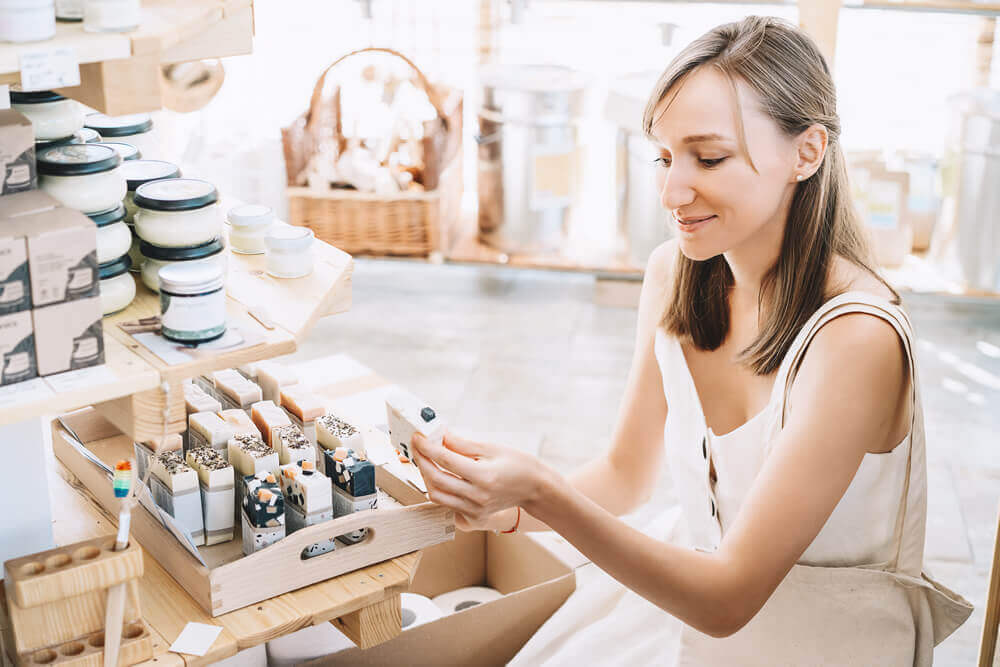 Commercial Crime Insurance For Beauty Professionals
Financial losses due to criminal activity are usually prevented by the security of your business. People who patronize personal care businesses often pay using cash, which is especially typical with tips. As such, personal care businesses can be targets of theft, both from employees and robbers or burglars. Commercial crime insurance can provide compensation for such risks and provide financial assistance in the event of a crime.
Workers' Compensation Insurance For Cosmetics Companies
Workers' compensation coverage pays for medical care for employees who are injured at work. It also pays a percentage of lost wages if an injured employee is unable to perform their job until they recover. Workers' compensation coverage is required in most states for businesses with a specified number of employees.
Personal care businesses are not, in general, physically dangerous environments, however, employees may be more prone to experience repetitive stress injuries or workplace accidents.
Workers' compensation pays for an injured employee's:
Medical care, including ER charges, x-rays or other diagnostic tests
Ongoing medical care, such as prescriptions and physical rehabilitation
Partial lost wages while an employee is unable to work
Additional Insurance Coverage For Beauty Businesses
Bailee's Insurance
Since the business is responsible for damage to customer property that's in your care, custody, or control, your cosmetic liability insurance can be endorsed to include Bailee coverage if your company stores personal items of its clients. If a customer puts on a robe to get a massage and leaves their clothes, jewelry, and purse in a dressing room, you need this coverage. It will respond if those belongings end up disappearing or are stolen.
Business Income Insurance
This type of coverage is part of commercial property insurance and can replace your revenue stream if you have to close your business because of covered property damage to the building. It's often automatically included with a BOP policy for personal care businesses. You may increase the limit provided if it's not sufficient based on your business's revenue. This will assist you in meeting your financial obligations until you are able to reopen.
Employers' non-owned auto liability
If you provide services to clients at their home or business and your employees use their personal auto to drive to the client's location, you need to look into business auto insurance. More specifically, if your company does not have any business-owned vehicles you need employers' non owned auto liability coverage. If your business owns vehicles, you should be able to add this cosmetic liability insurance coverage to your business auto insurance policy. It will protect the business when an employee has an at-fault accident and injures someone or their property. Even though the employee's auto insurance is primary, the business can also be sued because of the business use of that employee's vehicle.
What personal care businesses need insurance?
Personal care businesses have every reason to expect to be protected by beauty business insurance coverage, and many jurisdictions mandate that these businesses have liability insurance to operate. No matter where you are, injuries can occur, even if you follow all the safety precautions.
Moreover, from theft to fire, natural disasters or unfortunate incidents could cause harm to your company's property. With property insurance, you will have peace of mind and enable you to put your primary focus on growing and expanding your business.
If you run your own personal care business, these operations indicate you need to purchase commercial insurance:
You provide consulting services or advice.
You offer products or goods to clients.
You own or rent an office or retail space.
You are doing business at individuals' residences or workplaces.
Your company owns valuable equipment, such as salon equipment.
You employ other people.
You have a business loan.
Most personal care businesses are covered by commercial insurance. Some examples of operations that need insurance:
Barber shops
Medical Spas
Spas
Microdermabrasion treatments
Nail Salons
Permanent makeup
Esthetician
Massage therapist
Salons
A personal care business can prove both gratifying and lucrative, as you will spend a great deal of your time helping your customers to feel at ease through both massages and stylish new hairstyles. A risk management program for business longevity can help ensure your firm will fulfill the needs of your clientele in the years to come. Taking some time now to brainstorm ways your business may protect against risks, including potential lawsuits or disasters, will pay off later. You and your workers, as well as your clients, will all stand to benefit from minimizing your business's risk exposures in any way possible.
Frequently Asked Questions (FAQ) about Personal Care Business Insurance
1. What is personal care business insurance?
A number of risks and liabilities are associated with personal care services, spas, hair and nail salons, and massage studios. Your personal care business needs insurance for the exposures faced, premises injury liability, product liability, and professional liability are the top insurance coverage recommendations. These cover third-party liability arising from your operations. Remember workers' compensation to take care of your employees who may get hurt on the job. Insure your business assets, those chairs, tables, computers, and more with commercial property insurance. Your business can mitigate damages by securing the right insurance coverage.
2. How does online insurance work for skin care businesses?
There are a few sites that may be able to provide insurance quotes online for general and professional liability in real-time. More often than not, you will still need to complete an application and provide details about your business to get a quote that you can purchase online. If you are able to get the quote and pay for the insurance coverage online, you will get your policy documents and be able to get a certificate of insurance right after your payment is made. Changes to your policy may be taken online or you may need to speak with an insurance agent to make changes, depending on your state location and options available from the insurance company or insurance agency where you purchased coverage.
3. What business insurance is right for a beauty salon or individual practitioner?
Beauticians, eyelash technicians, cosmetologists, or hairstylists, usually need three types of insurance: professional liability, general liability, and property insurance. In most personal care businesses you can combine the property and general liability insurance together on a Business Owners' Policy (BOP). Other policies like workers' compensation insurance is essential if you have employees. If services are provided at a salon, when you get your commercial property insurance, ask to include business interruption coverage.
4. What is the average cost of insurance for at-home cosmetics?
It may depend on the types of products sold and services provided if any. A home-based cosmetic sales business may pay anywhere from $500 to $1,500 a year depending on annual revenue, business assets insured and type of coverage provided.
5. How to make changes to cosmetology insurance?
If you purchased your insurance coverage online, visit that site first for instructions on making policy changes, also called endorsements. If you purchased through an insurance agent or agency, contact them to get changes made. Always make sure your receive written notice of change in the form or an endorsement which formally amends the policy contract.
6. Does InsuranceAdvisor offer customized insurance for beauty professionals?
Yes, at InsuranceAdvisor.com, we offer customized insurance for beauty professionals. Starting with a Business Owners Policy, adding Professional Liability, or whatever other coverage you need for your business, we can assist. To find out more, visit us at InsuranceAdvisor.com, get additional information, start a quote request or call to talk to an agent.
7. What insurance do I need to start a skincare business from home?
It depends on what business risks you are concerned about. Are you worried about liability arising from your products or do you have customers come to your home? Do you have business equipment that is not covered under another policy? General liability will cover third-party injuries or property damage caused by your skin care products sold. If you have customers coming to your home, you really need to check with your personal homeowner's insurance to see how it would respond if a business contact gets hurt while at your home office. If your homeowner's policy won't cover the business exposure then you would need general liability insurance. It is the same for business-owned assets, if you are concerned with theft, fire, or wind damage to that property, you may have a sub-limit on your homeowner's policy that gives a $2,500 or $5,000 limit. If not covered under your homeowner's policy, you would need commercial property coverage which could be combined with general liability on a Business Owners' Policy (BOP).
8. How much product liability insurance do I need for skin care products?
With the cost of everything going up, claims costs included, a $1,000,000 product liability limit is the minimum recommended. Product liability is included with general liability and usually is the same limit as you're per occurrence limit or general aggregate limit. Keep in mind you will want to make sure that defense costs are outside the limit, meaning the cost to defend you in a lawsuit will not chip away at the $1,000,000 limit so it is available to pay claim settlements and awarded judgments.
We Are a Trusted Insurance Provider