Over the years, the beauty and cosmetics industry has become widely popular among consumers. The growth of this industry is driven by distributors and retailers who sell products directly to consumers, making them easily accessible. Running a beauty products store business has its risks and challenges. From setting up a store and managing the staff, many costs and effort go into keeping the sales running. At the same time, protecting a beauty products business is imperative against unexpected financial eventualities. Therefore, one should consider buying beauty products store insurance. Depending on their needs and requirements, personal care store owners can consider different types of business insurance coverage.
What Insurance Is Needed To Protect A Beauty Products Business?
The most critical aspect of business insurance is General liability insurance. It provides financial protection to the business owner when dealing with product claims, accidents related to customers while they were inside the store or customer's damaged property. As it provides basic and essential protection to businesses, it is a must-have for every beauty product store owner. General liability insurance includes the following coverages:
Premises Liability
If a customer visits a beauty salon/personal care store and gets physically hurt, they can take legal action against the business to pay for medical bills, lost wages, etc. In a situation like this, the premise's liability coverage comes into the picture if an unsafe condition caused the injury. This portion of general liability covers medical treatment expenses, ambulance charges and pre-and post-hospitalization expenses of the client if the insured is found legally liable. This insurance also handles claims arising from damages to the client's property while at the business, if caused by the business's operations.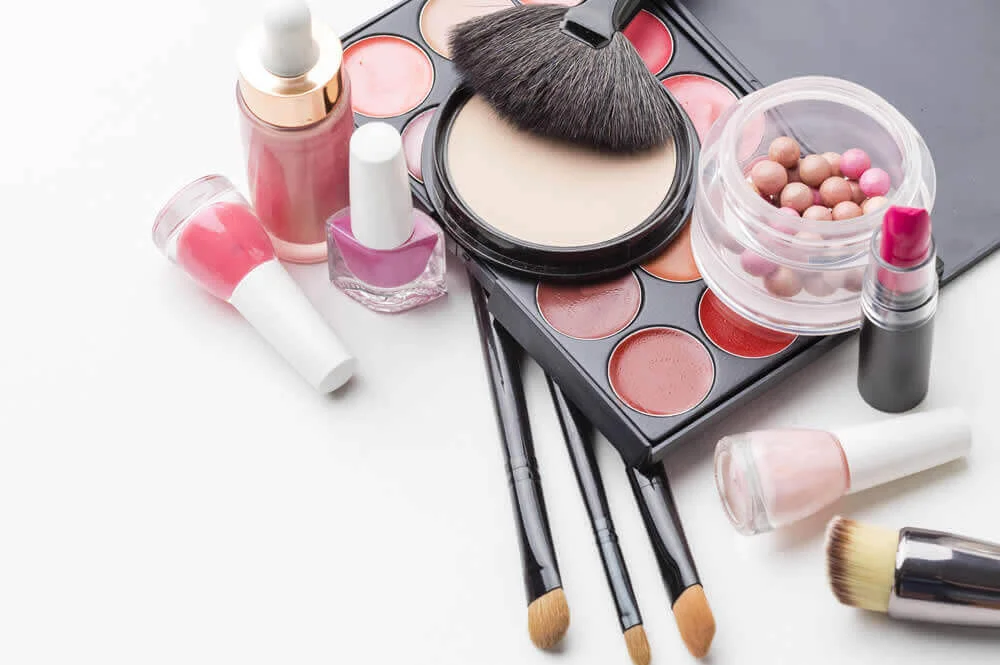 Products Liability
There can be an unfortunate situation when the beauty product sold is defective and can cause injury, accident or harm to the customer or the customer's property. In this case, the business owner could be liable to pay heftily for the injury caused. The product liability insurance covers these expenses and the legal defense for the business owner. At times, the nature of beauty products, primarily related to the skin, involves risk as they may not suit a person with a particular skin type. Therefore, beauty product store owners should consider product liability coverage.
Business Owners Policy
A Business Owner's Policy comprises General Liability Insurance and Business Property Insurance. It protects both tangible assets of the business and is customizable as per requirements. Therefore, it is also suitable for small businesses like beauty products stores and beauty salons. Customizing coverage is essential to protect businesses against losses or damages from the beginning.
Generally, the Business Owners policy covers building and contents, newly acquired or constructed buildings, loss of income due to interim suspension of business operations because of covered damage to physical property. Also available on a BOP is optional coverage for electronic equipment, data and employee dishonesty coverage. Employee dishonesty coverage is meant for compensating businesses when an employee steals money, securities or property owned by the company.
Cyber Insurance
As a beauty products store owner, one might save customers' information on the computer. A situation may occur when a hacker gets into the system and steals all the sensitive information, including the customers' residential addresses, telephone numbers, and credit card details. When this happens, it can result in liability lawsuits against the business. A cyber insurance policy covers response expenses, legal expenses, and income protection against data breaches.
Business Auto Insurance
This policy provides business auto coverage in case of an automobile accident of an employee while driving for business purposes. If the employee is found at fault for the accident, this policy responds to the bodily injury and property damage to the other, not-at-fault vehicle. If the business carried comprehensive and collision coverage, damage to the company-owned vehicle would also be covered, regardless of fault. This policy an apply to vehicles owned by the company, hired by the company, and employee-owned vehicles used for the business, if properly endorsed. Comprehensive coverage also covers owned vehicle damage due to natural disasters and vandalism. It also provides coverage in case the vehicle gets stolen.
Workers Compensation Insurance
Workers Compensation insurance covers the employees' medical bills in the event of an accident that happens when they are on the job. It also provides compensation for a portion of the employee's income while they cannot work due to the injury. This insurance also covers compensation provided to an employee's family if he/she loses their life due to an accident at work. Benefits provided by a Workers Compensation policy are determined by the state where the accident occurs.
Commercial Umbrella
This type of insurance provides an extra layer of coverage limits by covering a claim that exceeds the underlying liability policy limit. In many cases, claims that are in excess of the General Liability limits result in the beauty product store owner having to bear those expenses themselves. In such cases, Commercial Umbrella insurance comes to the rescue. For example, imagine a scenario wherein one of the employees, while delivering an order, meets with an accident and is at fault. This road crash involves another person whose vehicle is totaled and the driver hospitalized. The liability loss amount is significant for property damage and injuries. It may be possible that the repair costs, medical bills and related damages will exceed the Business Auto Liability limit. This situation is when Commercial Umbrella Insurance can help cover the costs exceeding the Business Auto Liability limit.
Financial protection of business is a must
In summary, providing a financial cushion to a beauty products business requires both General Liability Insurance and Business Owners Policy. Without these, beauty product store owners may have to bear expenses out of their pocket. In addition, a single product liability claim may burn a big hole in the store owner's pocket, thereby taking a significant toll on the finances.
We Are a Trusted Insurance Provider