Top businesses we insure in Real Estate Business Insurance
Understanding Real Estate Business Insurance
Real estate agents and brokers, being licensed professional, are susceptible to lawsuits as a result of acts or omissions occurring during the listing, renting, selling or buying processes for their customers. Missed disclaimers in contracts, negligent interpretations, comingling of funds, and unfair practices are all examples of the types of claims covered under a Real Estate Agent Professional Liability Policy. A simple error or omission could result in a massive loss for your business.
Watch the video to learn more about real estate business insurance
It is important to study the dynamics between real estate agents and real estate brokers to differentiate their real estate business insurance needs. A real estate agent is essentially a salesperson who works under a broker. They cannot work independently. Real estate brokers are more knowledgeable and are liable for the actions of their agents.
The following are the types of policies a real estate office should consider:
Errors and Omissions aka Professional Liability
General Liability
Workers' Compensation (non professional staff, clerical and administration)
Cyber Insurance
Commercial Auto
Business Property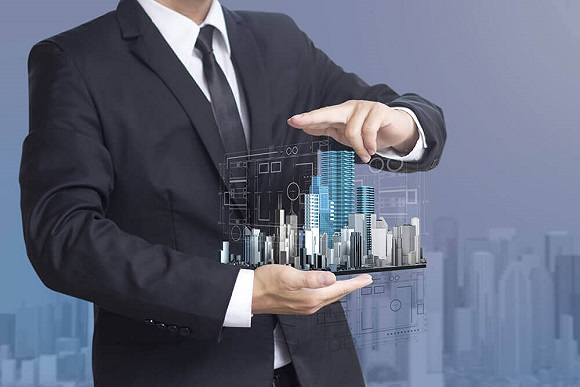 What are Business and Professional Risks in Real Estate Business?
Real estate agents, by far, face more risk in the Professional Liability area than most other types of business. These exposures as well as normal business exposures (business location, employees, business use of vehicles) could make them prone to lawsuits and other liabilities:
Employee injuries
Failure to provide proper advice
Customer slips and falls in the office
Negligence in the advertising and promotion of a property.
Errors made in the preparation of offers and sales contracts for customers
Failure to forecast the market trends correctly, leading clients to lose money
Negligence in following all federal and state laws relating to the real estate business
Let's go through some of the exposures a real estate agent may face:
Recommended policies Under Real Estate Business Insurance
Business Owner's Policy
Business Owner's Policy (BOP) provides protection to your real estate business, it bundles coverage to meet your customized needs. A BOP typically includes:
General Liability Insurance: This coverage s protects your business from third-party claims of property damage or bodily injury. If a client slips and falls in your office and injures themselves seriously, this coverage will respond to the claim.
Commercial Property Insurance: This coverage protects your financial interest in your owned building or tenant improvements as well as the contents of your office such as furniture, fixtures, computers and other office equipment.
Business Income & Extra Expense Insurance: This property coverage replaces lost income resulting from covered physical damage to your building that halts your normal business operations. In case of unforeseen events like a hurricane that totals your location, Business Income with Extra Expense coverage will reimburse for the cost to set up a temporary location or new permanent location.
Errors and Omissions (E&O) Policy
Real Estate Errors and Omissions (E&O) Policy is also known as Professional Liability Insurance. Your clients trust you to provide them with the right information about the property and the entire sales or buying process. Even minor errors and omissions could result in financial loss for your client which may land you in court defending your actions. This insurance policy protects you for your error or omission in providing professional services that may cause your client to suffer a financial loss.
Commercial auto
Commercial auto insurance is different from personal auto insurance, so be sure if you regularly use your personally owned auto for business purposes, like taking clients out for lunch or picking up office supplies, that your personal auto carrier knows how the vehicle is used. Changes may be needed to your personal auto (endorsements or rewrite to a business auto policy) so that carrier doesn't end up denying a claim. Both auto policy types provide the same type of coverage although the underwriting requirements and qualifications for each policy are different.
Cyber Insurance
A real estate business is likely to store sensitive client information on their computer operating system. In case this information is compromised, your cyber insurance will cover the costs of notifying the affected clients, managing your reputation with public relation consultants, and defense of ensuing liability lawsuits. If for instance, your system's security software was not kept up to date, which if updated, would have prevented the occurrence, your business could be found legally liable. This policy would also respond to first party claims, for instance, damage to system, denial of service or ransomware attacks, which might shut down your entire system. Cyber policies are not created equal, so make sure you read the policy to assure you have the coverage you need.
Comprehensive Real Estate Business Insurance Costs
Real estate businesses have unique insurance needs, depending on the type of real estate handled, the size of your business and other factors like:
Location
Value of Assets insured
Annual payroll
Annual revenue
Clientele represented (commercial or residential properties)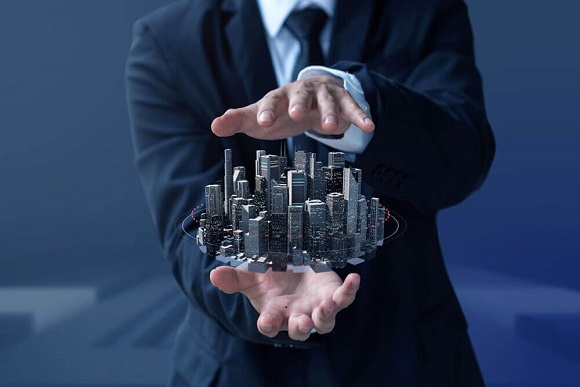 Who Benefits from Real Estate Business Insurance?
Selling a property is a complex process given all the documentation and the stages of transactions. Real estate agents must manage common business risks along with profession-specific risks. Agent error, data loss or a system breach could cause financial losses for your clients. A good Real Estate Agency Insurance Program is important to protect your business, the public, employees and customers.
Frequently Asked Questions (FAQ) about Real Estate Business Insurance
1. Do real estate agents need E&O insurance?
Having E&O insurance is necessary to protect yourself against mistakes and oversights in the performance of your professional services. Risks covered include professional errors, negligence, mistakes, omissions that cause financial loss to a client.
2. Do real estate agents need commercial auto insurance?
Real estate professionals may need business auto insurance policies since they may transport clients to lunch or property showings. Vehicles used for business purposes or titled in a business name should be insured on a commercial auto policy.
3. What kind of small business insurance is required for a real estate office?
Real estate offices should invest in business insurance to protect their financial assets. Several insurance policies are recommended for real estate offices, including professional liability insurance, general liability insurance, commercial auto insurance, commercial property insurance, cyber insurance and commercial umbrella insurance.
4. What does general liability insurance cover for real estate agents?
General liability insurance for real estate businesses covers the risks such as third-party bodily Injury, property damage liability, personal and advertising injury, premises medical payments and resulting defense and settlement for covered claims.
We are a Trusted Service Provider