What is a Business Owners Policy (BOP)?
A BOP (Business Owner Policy) is a packaged commercial insurance product that combines the essential insurance coverage needed by most small and medium-sized businesses. Commercial general liability and commercial property insurance are the two primary coverages offered.
Commercial General Liability
Commercial General Liability is the first coverage needed by virtually every business. General Liability protects a business from liability claims regarding bodily injury, property damage, personal and advertising injury, fire damage liability and good will medical payments. For covered incidents, the policy will pay for the damages or injuries that your business is legally liable, as well as defense for incidents that are not your fault.
Commercial Property Coverage
Business property insurance will cover the physical assets owned by a business. It will pay to repair or replace property damaged due to a covered peril, for example, fire, windstorm, lightning, hail, riot, civil commotion and more.
Business Income or Business Interruption coverage is an important coverage that is part of the Property policy. This coverage will step in to pay for loss of net income when your business is unable to operate because of damage to the building by a covered peril.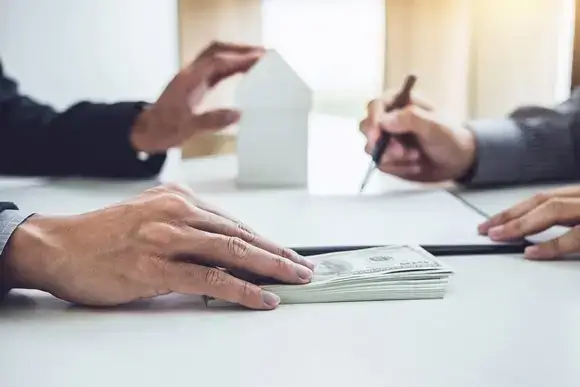 Why is it essential to purchase a BOP?
The advantage of paying for a BOP rather than separate insurance policies is that it's easier and less expensive to acquire multiple insurance protections in one package deal. For example, insurers will impose a minimum premium requirement, such as $500, $1,000 or even $5,000 before issuing a stand-alone policy. But with a BOP, the minimum premium only applies to the entire policy instead of to each coverage.
Which organizations are eligible?
The BOP is beneficial for small businesses in low-risk industries. Examples of eligible companies include retail stores, small restaurants, offices like accountants and law firms, or health care providers.
Standard insurance companies' eligibility rules and guidelines can be very different and hardly ever follow the same criteria, some of which are:
Industry type- low risk only, no check cashing store, no convenience store and gas station, no or fire alarm installation company.
Annual Revenue: Businesses making over $5 million are generally not eligible.
Size of the primary location: Large facilities, such as warehouses and factories, are not eligible.
The number of employees: The BOP targets small business owners, so employers with more than 50 employees are generally ineligible.
Property values: Many BOP insurers may limit the insured building or content values, they could be capped at $1M, $3M or $5M. The location plays a big role, with exposures to hurricane, earthquake and wildfires.
Retail stores with fewer than ten employees are considered low-risk and may use a BOP to insure their operations. Small restaurants or franchises with fewer than 20 employees may also qualify.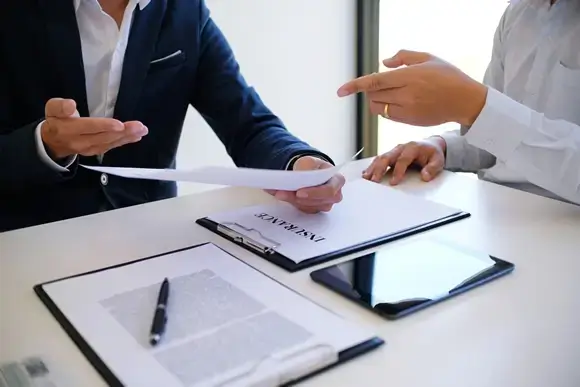 How Much Does a BOP Cost?
The cost of a BOP can vary depending on the underwriting factors of the insured business and any extra endorsements obtained through endorsement. Premiums for a BOP can range from $500 to $50,000, it depends mostly on the values of property assets insured.
Examples of eligible businesses are given below.
Small Retail Store: General Liability Insurance and Property Insurance coverage in leased business buildings with Business Interruption endorsement is $750 to $1200 annually. (Non-Catastrophe exposed)
Neighborhood Dental Office: Business Interruption, Employee Dishonesty, Lighted Sign, and Equipment Breakdown are covered under this policy in a business-owned building. General Liability and Property Damage Coverage are between $1500 and $3500. (Non-Catastrophe exposed)
The most common factors that raise a BOP's price are claim history, the number of employees, annual revenue, and replacement cost of the building, contents, and equipment.
Also, Check: How much does small business insurance cost in AZ?
What factors contribute to BOP costs?
Some of the primary factors that influence the BOP insurance industry's average rates are:
Insurers
Many, many companies offer BOP insurance to their clients, but the pricing can vary greatly. Each insurance company files rates to use and part of the rate-making process is that insurance company's losses. If one company has a poor loss experience with a class of business, then that carrier's rates for that business type are going to be higher than a carrier that didn't have a poor loss experience. Coverage, premiums and eligibility are very different among insurers. Therefore, it is important to compare policy rates and quotes from different insurance companies.
Industry
If your business is categorized as more likely to have losses, the insurance rates for your BOP is going to be higher than rates for a lower risk business. For example, a construction company can expect to pay a higher premium than a software development company because of the more significant amount of risk it entails.
Size and Location
The more employees you have, the higher your insurance rates will be. Your building's location is also significant in determining commercial property insurance costs. Businesses based in urban areas will pay more than rural ones if natural disasters such as hurricanes, wildfires, or riots threaten your site.
Property Value
Calculating average BOP insurance rates is based on the value of your insured assets. If your building costs a million dollars to replace, your premium will be higher another business whose building replacement value is $400,000.
Claims History
The insurer will see your company as a high-risk business if you've suffered from many claims over the past 5 years. If your business has an excellent risk management and loss prevention program and hardly ever has a claim let alone a lawsuit, your average BOP insurance rates will be lower.
Replacement Cost vs. Actual Cash Value
When deciding upon commercial property insurance, you'll have to choose between replacement cost and an actual cash valuation. Replacement cost is the easiest way of getting damaged property replaced, but it's more expensive. If you decide on actual cash valuation, your damaged or stolen property is valued using a formula like: Cost new – depreciation= claim payment, because of the depreciation, and lower claim payment, this option is usually a little less expensive.
Deductible
The deductible is the amount you have to pay out-of-pocket first, before a loss is covered. The higher deductible, the lower your BOP insurance premium. Your insurer reduces your premium because you have agreed to take responsibility for paying a higher portion of the loss. It's a clever strategy to have a good claims history and work in a niche that is considered safe.
How to Decrease the Average BOP Insurance Rates?
Pay your entire premium upfront
The premium of your business owner's policy can usually be paid out in monthly installments or annually. It may be tempting to pay a smaller monthly payment, but consider paying the total premium. Businesses can usually save money by having to pay their policy premium annually.
Proactively manage your risks
If your company has no claims, your insurance premiums may be less. One way to do that is to create a robust risk management plan. For example, you might:
Develop a thorough training program for employees
Invest in a security system and fire alarm
Compile rules for posting to social media
Create procedure checklists and reviews
Minimize hazards on your premises
Optional Coverages
Various optional coverages can be added to a BOP to meet the needs of a specific corporation. For example, most BOPs include automatic coverage with a small limit for the following endorsements. Usually, you can increase the lower limits included in the policy.
Employee Dishonesty: We expect all of our employees to be fair and trustworthy, but this is not always true. If your company has an employee who steals from you or a customer, Employee Dishonesty coverage reimburses the customer for their loss while prosecuting the dishonest employee.
Money and Securities: Due to the large amount of cash that some businesses collect daily, there is a risk of it being stolen, either on or off the premises while making a bank deposit. This endorsement will pay the company for theft of money up to the limit purchased.
Equipment Breakdown: It's normal for most companies to utilize costly AC systems to keep the environment within their businesses comfortable for customers and workers. If the systems are costly, your insurance coverage for equipment breakdown will cover the expensive repairs or replacements.
Outdoor Signs: Businesses spend a good deal of money on signs to stay visible to the public. These signs are subject to damage from a storm, wind, lightning, but can be insured to ensure that they are repaired or replaced after such a harmful occurrence. Signs require specific endorsements to be fully covered on a policy but may be subject to high deductibles if damaged by wind.
The cost of each endorsement depends on your insurance carrier and the type of coverage and limit needed.